Prices on solid-state drives are dropping, and operating systems (particularly Windows 7) are beginning to take advantage of the potential higher speeds of SSDs, so it's a good time to consider slapping one in your computer.
Why Switch?
Though SSDs tend to be faster overall than hard-disk drives, their speed advantage doesn't hold across the board. Normally an SSD reads data at a much quicker rate than an HDD does (Intel claims that a typical HDD takes 4000 microseconds to access your data, versus the advertised 65 ms of the company's 160GB X25-M SSD model); but an SSD's write speeds may be slower than those of a 5400-rpm HDD.
As a result, an SSD is especially good for storing an operating system or applications–and less impressive at handling heavy photo/video editing or media storage, which put a premium on fast write speeds and inexpensive storage (a 1TB SSD currently costs $3000, while a 1TB HDD costs $90 or so). For typical office crunchers or students working with a netbook or laptop, upgrading to an SSD would mean spending less time waiting for the computer to boot up and for data to become accessible (for more on SSD pros and cons, see "Solid-State Drives Go Mainstream"). Another significant advantage of SSDs: They tend to be far less battery-intensive than HDDs; in fact, the battery-life difference could be as great as a few hours in some instances.
How to Choose
You get what you pay for with SSDs. Cheaper models are significantly slower than top-of-the-line alternatives, which negates the primary reason to switch. Our most recent Top 5 Solid-State Drives chart lists our favorite SSDs, and leading the pack is the aforementioned 160GB Intel X25-M.
You must also figure out what size of drive and what kind of interface your computer accepts. If your machine is an older computer with an IDE or parallel ATA drive interface, the speed benefit you'd realize from investing in an SSD isn't big enough to justify the expense. To find out what interface you have–assuming that you're not up for digging around in your system's Device Manager menus and that you don't have your computer specs handy–grab Crystal Dew World's CrystalDiskInfo download and open it up; if CrystalDiskInfo says that the interface is serial ATA, you're good to go.
Next, you have to determine the drive size you need. Desktop computers typically have a 3.5-inch drive bay; most laptops have a 2.5-inch bay; and netbooks usually have either a 2.5-inch or a 1.8-inch bay. Some netbooks don't have a standard drive bay at all–the drive just slides out on a card. Also, several drives come bundled with a desktop installation bracket so you can install a smaller hard drive in a 3.5-inch bay.
Read Me Before Installing
Okay, you've picked out your new SSD and you're ready to crack your computer open. But before you do, here are a few things to keep in mind:
Check your warranty's terms before you open your computer. In most instances, opening a computer won't void its warranty, but manufacturers rarely agree to cover anything that gets damaged while you're installing something yourself–so be careful.
Make sure that you have the appropriate screwdrivers (if any) on hand. Laptop screws are tricky to pull out and even trickier to reinsert, so don't try to get by with a screwdriver that almost fits–you'll risk stripping the screw.
If you aren't transferring your data, make sure that you have an operating system disk to boot from. This is particularly important for netbooks: Since you can't boot from an install CD, you'll probably need to use an extra USB drive for booting and installing the OS. (For more on transferring hard-drive data, see "Should I Image the Hard Drive or Clone It?"; for some upgrade horror stories, check out "How I Upgraded My Laptop's Hard Drive and Almost Lost My Mind.")
Installation Time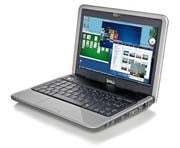 Installing an SSD in a desktop computer is relatively simple: Open the case and insert the SSD into one an open drive bay. Performing the same operation on a laptop or netbook is a bit more complicated. Usually you can reach the hard drive in one of three ways: through the battery slot, underneath the keyboard, or behind a panel on the bottom of the computer.
You'll have to locate the specific instructions for your machine yourself (online, run a search for "how to upgrade model name hard drive"); if you've never performed computer surgery before, don't worry–this one shouldn't be too bad. If you're intimidated, check out our sample installation instructions for a Dell Inspiron Mini 9 in "Ten Ways to Upgrade Your Netbook."
Have other reasons to switch to SSD? Post your SSD stories in the comments.
Patrick Miller is a staff editor for PC World. Find him off-duty @pattheflip.