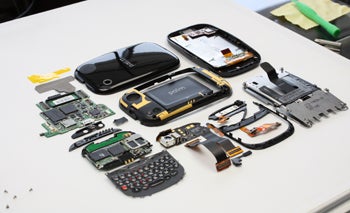 Most people who hunted down a Palm Pre on Saturday want to actually use the thing, but Rapid Repair and iFixit immediately took the new smartphone apart to find out what's inside.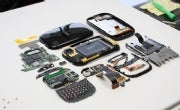 The first component iFixit dove into was the battery, which pops off easily in case it needs to be replaced. Its 1150 mAh capacity is about the same as an iPhone, but iFixit reckons charge time will be slightly less because of the Pre's background process capability. There was only a partial charge out of the box.
The iFixit teardown artist then ran into two antennas. Three-dimensional design makes for superior signal quality.
Getting to the keyboard, iFixit found the weight to be 32 grams, or 25 percent of the phone's total weight. Still, we had no complaints about the heaviness, and it's impressive that Palm packed this feature into such a compact device.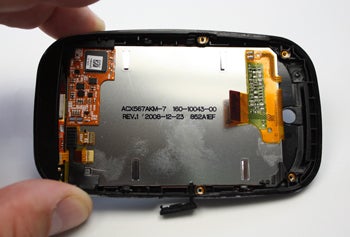 Reaching the screen, Rapid Repair noted that the LCD and capacitive touch screen are glued together. It doesn't look like there's a way to separate them, so they'll both need replacement if either is damaged.
Finally, we get to the real meat of the smartphone. A water damage sensor protects Texas Instruments' OMAP3 platform. The logic board is markedly smaller than that of the iPhone, which partly explains how Palm was able to fit everything into a 2.3-by-3.9-by-0.67-inch casing.
All told, Rapid Repair estimates that the Palm Pre's components cost $170. This is about the same as the iPhone, at least compared to a July 2008 estimate from iSuppli. Of course, the estimates don't account for design and manufacturing costs, or the fact that someone's got to profit from these high-end gadgets when the day is done.