The Palm Pre and the Apple iPhone 3G S are the smartphone standouts of 2009, but they're not the only news. Operating systems are receiving updates, new devices are debuting, and app stores are growing by the day. Here's what to look for from the six big operating systems in smartphones today.
Apple iPhone OS 3.0

iPhone 3G S
At this week's World Wide Developer Conference, Apple introduced the iPhone 3G S, its third-generation iPhone, and announced availability for iPhone OS 3.0. While the exterior of the new phone looks identical to that of the iPhone 3G, the real changes are inside. Apple says the "S" stands for speed: The company's benchmarks show that the iPhone 3G S launches messages twice as fast, loads games 2.4 times faster, and opens attachments 3.6 times faster.
Though Apple has indicated that it changed inside components, it hasn't directly confirmed exactly what is responsible for the speed boost. Judging by winks and nods from those in the know, however, we've come to assume that it has both a faster processor and additional memory as compared with the iPhone 3G.
Some performance improvements will be independent of the network, but others won't be–which raises questions about whether you'll see those improvements over your local AT&T connection. Over the last few years, iPhone customers have complained about AT&T's signal coverage across the country, particularly in densely populated areas (remember the South by Southwest meltdown?). The iPhone 3G S will be able to work with AT&T's forthcoming faster HSPA 7.2 technology, but the network upgrade won't start until later this year and won't be finished until 2011.
Other new features include a built-in digital compass application and voice control. The camera jumps from 2 to 3 megapixels, too. Unfortunately, Apple did not throw in a flash, but it gets some pretty nifty features nonetheless; for instance, you can control the focus either by tapping on the screen or by using the autofocus feature. Plus, you get the most exciting–and long-awaited–feature, video recording and editing.
iPhone OS 3.0, which was announced in March, will be released June 17, 2009, at no charge for iPhone users (iPod users must pay $10 for the new OS). Push notification, cut/copy/paste, landscape mode for additional apps, and Spotlight search are just a few of the new features. Unfortunately, neither tethering nor MMS–both enabled by OS 3.0–will be available to United States customers at launch due to some internal issues within AT&T.
Palm webOS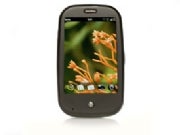 The Palm Pre smartphone ($200 with a two-year contract from Sprint as of 6/4/09), along with the company's much-anticipated webOS operating system, made a splash when it debuted last week. While the Pre isn't perfect, it definitely does not disappoint: It has a slick, curved design, a highly responsive touchscreen, and an engaging OS. The biggest complaints we had were with the hardware itself–the cramped keyboard, in particular.
The sparse App Catalog was also subject to criticism, but it holds promise. The App Catalog makes navigating and shopping for apps from the Pre easy, and many of the apps take full advantage of webOS's best features. We fully expect the Catalog to grow quickly in the coming months; since webOS is built on standard Web technologies such as HTML, JavaScript, and CSS, developers do not have to learn a new programming language, and as a result they should be able to create apps easily and quickly. Initially, Mojo, webOS's software developer kit (SDK), was available only to select developers. That will change when the public SDK debuts. According to Palm, the public SDK is "very close to launch."
As expected, customers were faced with Pre shortages on opening day. Some people waited in line for hours only to find that their local Best Buy, Sprint Store, or Radio Shack had been cleaned out. PC World contributor Paul Suarez heard from his local Radio Shack that they wouldn't have any Pres in stock until mid-August. And shoppers hoping to avoid lines and buy online were left hanging when Sprint quietly nixed availability on Sprint.com the day before launch.
Google Android
On May 27, Google announced the availability of the Android 1.5 OS update (code-named "Cupcake") for T-Mobile G1 users at its Google I/O developer conference. The biggest surprise of the conference, however, was the goody handed out to attendees: an HTC Magic phone running Android 1.5 (also called the Google Ion). This slick smartphone is already available from Vodaphone overseas, and will be available in July on T-Mobile. Overall, first impressions of the HTC Magic's hardware have been mostly positive, but we sorely missed the physical keyboard found on the T-Mobile G1 (also by HTC). Nevertheless, Android 1.5 is a pleasing improvement.
Google also showed off Android 2.0 (with the delicious code name "Donut"). Version 2.0 will bring universal search, text-to-speech, and handwriting-gesture capabilities to the OS. Google has not announced an availability date for Donut.
Other manufacturers, such as Motorola, Samsung, and Sony Ericsson, have confirmed that they are on track with their Android device plans. At CTIA, Samsung said to expect Android devices in the second half of this year. Sony Ericsson recently confirmed to us its commitment to the Open Handset Alliance (Google's Open Source Business Alliance), and said that its Android handsets probably won't debut until 2010.
Symbian S60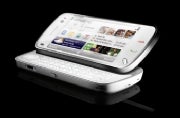 Overshadowed somewhat by the iPhone 3G S announcement, Nokia's multimedia powerhouse, the Nokia N97, just became available at the sky-high unlocked price of $700. Though the wait has been long (we first saw the N97 back in January at the Consumer Electronics Show), the N97 has the specs to impress, including a 5-megapixel camera, 32GB of on-board storage (expandable by up to 16GB via microSD), GPS, a touch display, and a full QWERTY keyboard. The N97 also ships with Symbian S60 5th Edition, which features a new touch interface and new built-in applications. For more about Symbian S60 5th Edition, check out "Smartphone OS Smackdown."
Nokia's Ovi Store is up and running now, but it suffered from a lot of unfortunate glitches when it launched in late May. Users found slow response times, disappearing applications, and duplicate listings. Even so, the Ovi Store shows potential.
RIM BlackBerry OS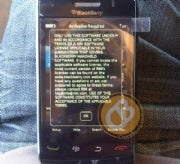 Research in Motion hasn't announced anything major for its BlackBerry operating system, but the company will be unleashing two new handset models–the BlackBerry Storm 2 and a 9000-series handset dubbed the "Tour"–for Verizon customers this summer and fall. The BlackBerry Storm 2's rumored specs include a 5-megapixel camera, an upgrade to the much-criticized SurePress click screen, and an updated on-screen keyboard. The Storm 2 is expected to debut in September. Much of what is known about the "Tour" is purely rumor, but it seems to be very similar to the BlackBerry Bold, the only other 9000-series BlackBerry device available in the United States.
RIM opened the doors to its BlackBerry App World in April in a move to remain a worthy contender in the smartphone battle. App World has a clean and easy-to-navigate interface, but it lacks the polish and depth of other app stores we've seen. There's lots of room for growth, however, and we're interested in seeing what direction App World takes in response to the new competition.
Microsoft Windows Mobile 6.5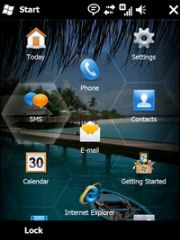 Microsoft's mobile efforts have gotten a bit buried underneath all the recent Apple and Palm news, but Windows Mobile 6.5 is still on track for release later this year. The first Windows Mobile 6.5 phones will roll out sometime this fall.
Version 7 is right behind 6.5, though, and since it's scheduled for release sometime in 2010, 6.5's relevance may be limited. Even worse, Microsoft has made it clear that owners of 6.0 and 6.1 handsets won't be able to run 6.5 unless the phone manufacturer gets the license for it from Microsoft. Windows Mobile 6.5 is not a major upgrade from 6.1, but it will have a more touch-friendly user interface.
HTC has two Windows Mobile phones debuting this summer, namely the slick-looking HTC Touch Pro 2 (which will run Windows Mobile 6.1 Professional but will support 6.5) and the HTC Snap (which will probably launch with a different name, depending on the carrier). Both will be available unlocked through some third-party Web sites and will come to U.S. carriers later this year.