So you thought Twitter was a waste of time? Just fun and games? Stupid, even? Dell doesn't think so.
The PC maker's U.S. outlet store has been on Twitter since June 2007, posting specials and responding to customer questions. And according to the Direct2Dell blog, sales generated by those regular tweets have generated more than $3 million in sales.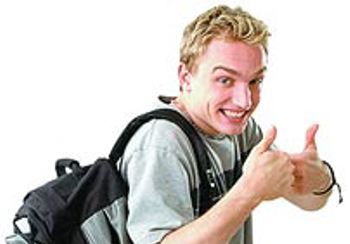 Broken down, that's $2 million in Dell Outlet sales, plus another $1 million from customers who entered the Dell site via Twitter, but who wound up buying hardware elsewhere on the site. Dell Outlet uses Twitter to promote clearance sales, coupons, and other discount-related fodder.
Dell's success lends credence to the argument that Twitter is much more than a wasteland of shallow, "What are you doing?" posts. It also may provide a much-needed business model for Twitter by giving the social networking site a valid reason to charge for corporate accounts.
Dell's success proves that Twitter can be an effective marketing tool. Even better for Dell, its followers often re-tweet the vendor's deals to their followers, thereby boosting the reach of Dell's pitches.
It remains to be seen, however, if other businesses can repeat Dell's success. The PC maker's @DellOutlet account has more than 600,000 followers, which I guess shows that Twitter users are willing to put up with marketing drivel if they perceive a clear benefit — in this case, some pretty good bargains. (Dell has other Twitter accounts too, including those for its small business, home, and international outlets.)
I follow the Dell Outlet store on Twitter, and I've noticed that Dell uses the service prudently. Rather than bombard its followers with endless tweets, it posts sparingly. For instance, there was one Dell Outlet post yesterday (June 11) and one today thus far. It's smart of Dell not to over-tweet—unlike some businesses that I've followed in the past but have since abandoned.
There's also the question of whether corporations will find success on Twitter if they all copy Dell's formula. For instance, if I'm following 10 businesses, do I really want to get numerous product pitches every day? That's like opening the mailbox and sifting through stacks of junk mail.
Certainly Twitter can benefit from money-generating corporate accounts. But it will have to prevent its users from being spammed to death.