Are you fed up with exclusivity arrangements between cell phone carriers and handset makers? If so, you may have allies on Capitol Hill. Four U.S. Senators from the Senate Committee on Commerce, Science and Transportation have sent a letter to Michael J. Copps, acting chairman of the Federal Communications Commission, urging the FCC to examine the issue of exclusivity arrangements between handset carriers and manufacturers.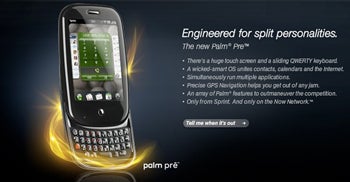 The letter, which is signed by Sens. John Kerry (D-Mass.), Roger Wicker (R-Miss.), Byron Dorgan (D-N.D.), and Amy Klobuchar (D-Minn.), expresses concern that handset exclusivity arrangements may be anticompetitive and reducing consumer choice in the marketplace.
The letter identifies five major issues the senators want the FCC to examine:
The increasing prevalance of exclusivity arrangements between cell phone manufacturers and carriers
How exclusivity agreements may be restricting consumer choice, particularly for consumers living in rural areas;
How exclusivity agreements may place limitations on a consumer's ability to take full advantage of handset technologies, such as the ability to send multimedia messages or the ability to "tether" a device to a computer for Internet use;
How exclusivity agreements may be inhibiting the ability of smaller, more regional carriers to compete;
How exclusivity agreements may play a role in encouraging or discouraging innovation within the handset marketplace.
The senators' letter follows an FCC petition filed last month by the Rural Cellular Association asking the regulatory body to study how exclusivity arrangements affect consumers. On Wednesday, the Commerce Committee will hold its own hearing on these issues to determine if legislative action is necessary.
It's interesting to note that some concerns spelled out by the senators sound like they're a direct reaction to recent complaints over AT&T's status as the exclusive U.S. provider for Apple's iPhone. When last week Apple announced launch details for iPhone OS 3.0, AT&T was the target of scorn over delays to supporting the iPhone's new tethering and MMS capabilities. In the past, AT&T has also been accused of having spotty 3G coverage in rural areas.
Since the iPhone's introduction in 2007, several handset makers have tried to emulate the popularity of Apple's device by offering exclusivity deals of their own. Two recent examples include the Palm Pre, currently on Sprint's Now Network, and T-Mobile's G1, the first Android-powered handset.