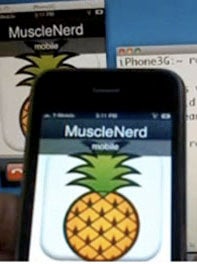 The game of cat-and-mouse continues between hackers at the iPhone Dev Team and Apple. As we near the launch of iPhone OS 3.0, the Dev Team's pineapple-faced spokesperson, MuscleNerd, broadcast on Tuesday night a qik livestream showing off ultrasn0w, the updated version of the Dev Team's iPhone software jailbreak. MuscleNerd said in the video the new jailbreak applies to any iPhone 3G running 3.0.
Ultrasn0w is an updated version of yellosn0w, the Dev Team's original software-based unlock. Yellowsn0w was released on January 1 and capitalized on a weakness found in the iPhone's baseband radio firmware version 02.28.00 — the baseband is how a cellular phone communicates with its carrier network. Trying to gain the advantage, Apple has since patched the iPhone's baseband weakness, making it impossible for post-02.28.00 devices to use yellowsn0w.
This was problematic since it meant the jailbreakers needed to find a new weakness in newer Apple handsets. But all was not lost, thanks to the miracle of crowd-sourced hacking. MuscleNerd credits an Israel-based Twitter user named Oranav, who discovered a new baseband weakness. Judging by the messages on his profile Oranav found the new weakness on April 26, about six weeks after Apple gave journalists a sneak peek at iPhone OS 3.0.
(Some previous jailbreakers are ambivalent about this edition, however; they're wondering whether Apple's enhancements to the iPhone OS address all the reasons to jailbreak in the first place.)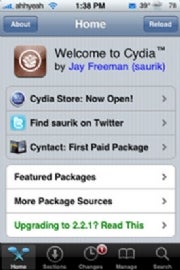 To prevent Apple from releasing a patch for their new prize, the Dev Team has been patiently sitting on their baseband secret and waiting. In fact, if you are a yellosn0w user, you'll have to wait a while longer before upgrading to 3.0. The Dev Team won't be releasing ultrasn0w until Apple releases the iPhone 3G S this Friday. The reason for the pullback is a sneaking suspicion that ultrasn0w could be adapted for the iPhone 3G S. The Dev Team's other jailbreaking tools, QuickPwn and Pwnage Tool, will be released after Apple launches iPhone OS 3.0.
While the Dev Team plans on working on the iPhone 3G S to see if it can be jailbroken, the hackers say they will not be releasing any periodic updates about their progress. "Nothing gives Apple the upper hand like someone tweeting or blogging partial hack results," the Dev Team said in their latest blog post. "That's not how cat & mouse is played 🙂 That's how the cat gets fed."
Here's the unlock video: