Microsoft is gaining new ground with its freshly rebranded Bing search engine, some recently released data suggests. Bing, the research finds, grew 0.8 percent during its second week online, adding onto a 2.2 percent jump it saw during its debut week. One question that has yet to be answered, though, is how that growth is affecting other search engines — namely Google.
The answer, in short, is that Bing may not be harming Google at all; in fact, it may actually be helping.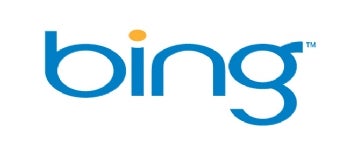 Bing and the Search Market Story
The numbers creating all the buzz today come from online metrics firm ComScore. Bing, ComScore says, "continued to increase its position" throughout the week of June 8, avoiding the astronomical rise and immediate fall seen by some high-profile Web launches (cough, cough, Cuil) during their debuts.
"It appears that Microsoft Bing has continued to generate interest from the market for the second consecutive week," ComScore Senior Vice President Mike Hurt said in a statement.
ComScore's data, however, doesn't address how other search engines are being impacted. When I spoke with a company spokesperson, she told me that information wouldn't be compiled and released until the full month of June had elapsed.
Bing and the Big Picture
It seemed to me that if we were going to look at Bing's traffic for the past two weeks, it would only make sense to also look at traffic from Google, Yahoo, and other players in the search engine game. I turned, then, to Compete — another Web metrics company that's been tracking the search market trends. And what its analysts have observed turned out to be quite telling.
Bing, the folks at Compete concur, certainly has helped Microsoft grow its search product. But when you look at the big picture, they say, that fact alone may be misleading.
"What we've seen is essentially a lift in the number of users going to Microsoft search," says Jeremy Crane, Compete's managing director of online media and search. "What we haven't really seen is much of a consistent trend of the market share shifting toward Microsoft."
Google Growth
Here's where things really get interesting: Compete's research actually shows the number of users visiting Google also growing from the week before Bing's launch to this past weekend. Google's share of U.S. search engine users climbed from 72 percent on May 24 to 73 percent on June 14, Compete's data suggests. Yahoo, in contrast, saw a drop of about 1 percent during the same window, as did Ask.com.
Of course, every metrics company has a different method of measurement, so there's bound to be some fluctuation from one data set to the next. Even so, numbers from another source, StatCounter, tell a similar story: They show Google gaining 0.43 percent from May 24 to June 14, adding further weight to the theory that the initial interest in Bing isn't doing Google much damage.
"What's indicated to us is that people are trying Bing out," Crane hypothesizes. "They're not abandoning their primary search engine, though — they're more likely just using Bing in tandem with it."
Hopefully, that serves as some consolation to poor Sergey Brin, who's apparently been inconsolably "rattled" — "gripped by fear," you might even say — since Bing's birth.
Then again, it might just be a case of "DATA OBSESSION OVERTAKING PC WORLD REPORTER." I'll check with the Post's headline writers and let you know.
Connect with JR Raphael on Twitter (@jr_raphael) or via his Web site, jrstart.com.