Apple iPhone fans may not have to wait too much longer to get Multimedia Messaging and tethering services from AT&T. A confidential source within AT&T says the carrier will offer MMS by mid-July with tethering to follow about two weeks later, according to Appmodo. But here's the catch: the tethering will run you $55 per month. Previous estimates around the Web had put AT&T's iPhone tethering cost around $70. If the rumor is correct, it means you could be paying as much as $85 for your data connectivity on the iPhone — $30 for AT&T's compulsory data charge plus an extra $55. John Gruber over at Daring Fireball believes this is an outrageous price and has his doubts about the rumor's accuracy. Gruber wonders if this

price could mean $55 total, with a more reasonable tethering charge of $25. If the rumored U.S. tethering plan is an extra $25, then it would be similar to what iPhone users are paying in Canada and the U.K. That's still incredibly high, though, when you consider iPhone users in Finland, Sweden and Norway are paying $20 a month for unlimited data plans that include tethering; and Australia and New Zealand users aren't charged at all for iPhone tethering.
But is it worth it to tether the iPhone at any cost? I mean, the whole point of the iPhone is to have a device that can view the "actual Web" and not the dumbed-down mobile Internet. Sure, Apple's claim of having "the real Internet" on the iPhone is not entirely accurate, but the fact is you still get a better Web experience on Apple's device compared to other smart phones. So if most of your basic computing can be done on the iPhone, why do you need to tether at all? Tethering can be a clu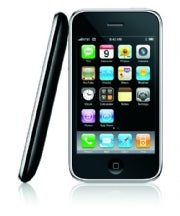 msy and annoying way to connect to the Internet, as Computerworld's Mike Elgan pointed out last year. "For most users, who would like to connect from anywhere," Elgan wrote. ". . . tethering is a ridiculous, burdensome kludge created artificially by carrier greed." Elgan goes on to argue that mobile broadband is a far better option, but mobile broadband will cost you on average about $30 to $60 monthly. Oddly enough, that's a similar cost to the rumored tethering options from AT&T. A better option then, could be to pony up the dough for the MiFi 2200 offered by Sprint and Verizon. The MiFi costs the same on both carriers, which is about $100 after rebates. Of course, you also have to sign up for two years of data service at $59.99 per month for 5GB of data. Over the life of your MiFi contract, you'd end up paying almost $1500 before surcharges and taxes. That's a hefty chunk of change, but if AT&T really does want to charge you $55 per month for tethering, then the cost of the MiFi makes more sense. Sure, tethering the iPhone is still cheaper at $1320 (plus the cost of your device), but the value of MiFi's service is far superior. With the MiFi you get to connect five Wi-Fi-capable devices at a time at mobile broadband speeds. The iPhone, on the other hand, delivers the Internet to one device over a deathly slow Bluetooth connection or via USB.
If you can't be bothered with another two-year commitment, Verizon also offers a month-to-month option for the MiFi. The upfront cost is $400 for the device, and then you can choose a lighter monthly plan of $39.99 a month for 250MB of data. Verizon was also supposed to offer a MiFi connectivity day pass at $15 a shot, but at the time of this writing I couldn't find an official reference to the day pass on Verizon's Website.
Whether you can get a day pass or not, the fact is mobile broadband is going to cost you no matter what service you pick. So you have to ask yourself, is this something you really need? Unless you travel a lot, I would guess you can probably live without mobile access. But if you absolutely need to have broadband anywhere, you may want to consider the superior service of a MiFi or other mobile broadband card instead of tethering on the iPhone.