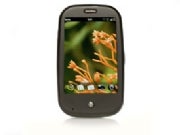 While it boasts no new apps, Version 1.0.3 of Palm Pre's Web OS features a myriad of little updates, including enhanced e-mail support and faster Google synching. Palm touts "synergy" as one of Web OS's important elements, so it's not surprising that many of the updates focus on quicker and easier synchronization with Google.
Google calendar events with symbols or accents in the name can now synchronize ("Lunch@1:30 w/Marie-Élise" is no longer a problem), and the sync interval for both events and contacts has been decreased from every few hours to every 15 minutes. Palm also promises better e-mail performance in areas where wireless coverage has been spotty, as well as support for Non-SSL Exchange ActiveSync (EAS) mail servers.
As far as the little tweaks go, Palm has fixed an alarm clock glitch, which caused alarms to go off on weekends, even if they were set for "weekday only." Version 1.0.3 also includes various other updates to e-mail, phone, and other apps.
So, Pre-owner: Download 1.0.3 now, and make some late-afternoon weekend plans with foreign friends.