Apple's iPhone 3G S is the talk of the tech world this week. While some folks were disappointed a cheaper iPhone didn't debut at this year's Worldwide Developers Conference, the 16GB iPhone 3G S may be a better deal than you'd think: The phone, according to a new analysis, costs Apple nearly $179 to make. It retails for $199 (when bought with a new AT&T contract).
iPhone 3G S Cost Breakdown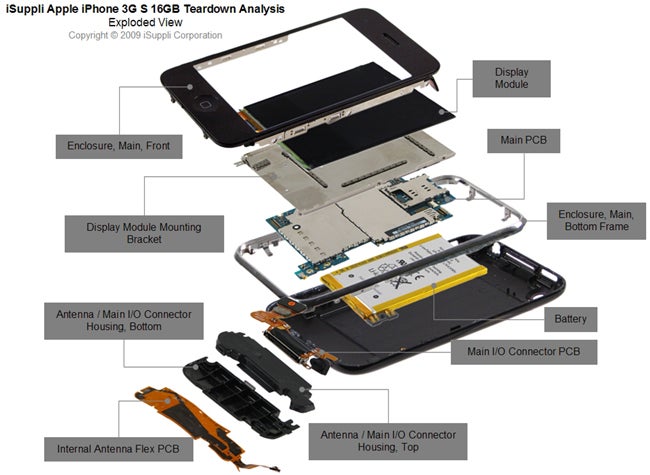 The iPhone 3G S cost breakdown comes courtesy of iSuppli, an electronics research firm based in California. The iSuppli team tore apart the iPhone 3G S (or iPhone 3GS, depending on whom you ask). It then estimated the value of each of its components, taking into account both the costs of the raw materials and the associated manufacturing expenses.
Interestingly, the iPhone 3G S, according to iSuppli, costs only about $5 more to make than its predecessor, the iPhone 3G (8GB version). The official total for the 3G S was $178.96; for the 3G, it was $174.33. Those totals don't include expenses such as software development or packaging and shipping.
Here's how Apple can afford it: The service provider, iSuppli says, ends up paying far more for the devices than you do — because it knows it'll make up the difference with its service contracts. This is part of a "common wireless industry practice of subsidizing the upfront cost of a mobile phone and then making a profit on subscriptions," explains iSuppli Principal Analyst Andrew Rassweiler.
iPhone 3G S, Part by Part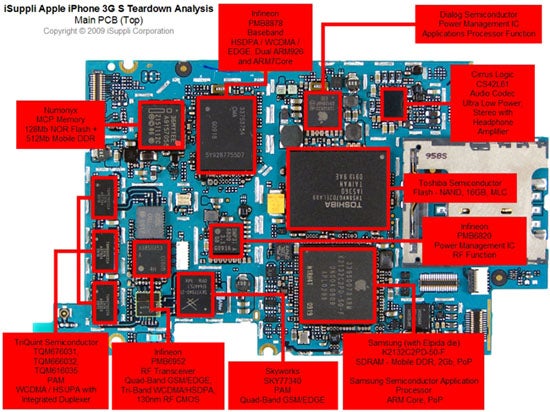 Wondering which parts of the iPhone are the biggest money-eaters? Wonder no more. The iSuppli team ranks the following five iPhone 3G S components as being the costliest within the device:
1. Flash memory (Toshiba): $24.00
2. Display module (Toshiba): $19.25
3. Touch screen assembly (Toshiba): $16.00
4. Application processor (Samsung): $14.46
5. Baseband (Infineon): $13.00
You don't have to stop there, though: We've included iSuppli's complete breakdown below for those of you craving more complete knowledge of your iPhone's innards. Just make sure you don't accidentally drop your iPhone in excitement; that, as we learned yesterday, can be big trouble.

Connect with JR Raphael on Twitter (@jr_raphael) or via his Web site, jrstart.com.