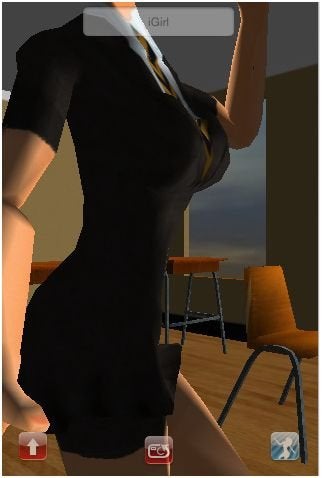 You can't really take iGirl seriously. It's a goofy (with an emphasis on sad and borderline creepy) iPhone app featuring a pasty-looking, scantily-clad virtual girlie that you can customize according to your…ahem…interests. "We get e-mail complaints from conservatives that think [iGirl] is too perverted while kids complain that there's no nudity," says Resistor Productions CEO, Toby Batton. But that 99-cent joke helped kick-start a company and fund a new MMO (massively multiplayer online) fighting game, Disciple.
In the past, I've spoken with a homebrew coder who built games on the side, but Batton's story is a little different. He's a serial entrepreneur who got tired of courting venture capitalists in pursuit of his browser-based fantasy fighter (and I'll get to that game in a few seconds, promise). "I loathed having to go around to VCs asking for money," says Batton.
Obviously the economy is hurting and people aren't as quick to part with piles of cash as they once were, but he paints a funny scenario: "It used to be that they'd invest if they saw a good plan on paper. Now VCs want to see a company that's profitable before they invest…. Why would I come back when I'm already profitable?" In the end, it's a painful six-month-plus process just to get money with a whole bunch of strings attached.
So Batton took a bit of a gamble. His company already had $250,000 to create its dream project, but to drum up the extra green needed, he invested three grand to create the aforementioned iCandy (pun!). He didn't publish an iPhone app that he'd want (at least not that he'd tell me for an interview)–"that's a common mistake of people flooding the stores with me-too apps," Batton says. He studied the market. Goofy apps like iFart often get top billing–and the occasional yuck on a PC World podcast. And now, three months later, he's already snagged over $300,000 to help fund his new game projects.
"When you go this route, there's a bit more risk involved, but if you hit, there's no extra money out of your pocket going back to the [venture capitalists]." And that's one less hand skimming off the top.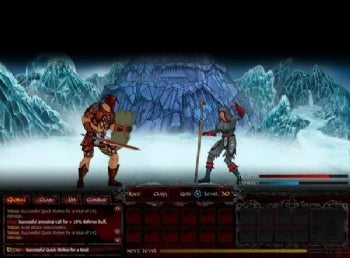 The game that's resulted from this windfall doesn't looking too shabby, either. Disciple is a free-to-play browser-based fantasy fighting game, a graphical step up from all the text-based iMafias of the world. I'll admit that I pretty much stink at it–and have only dabbled so far–but it's a 2D, turn-based fighting game. Pick a skill or attack and watch the results. Don't mistake this for Street Fighter (the combat is technically more like World of WarCraft). Art-wise, it's….well, let's just say it's rough around the edges. But it's an interesting start. You're chaining combat commands together, and with every fight you're earning experience and cash to buy more perks, potions, and pointy objects.
Of course, the big hook is that you can play the free taste of Disciple or start kicking in some monthly fees to create multiple characters and unlock extras. While I'm perfectly happy with the free ride, Batton says that in the month since the game's launch, about 10 to 15 percent of the 30 thousand players have gone full-service. And he's talking about future plans that include a Facebook app in July and a free iPhone-app version of Disciple that should hit before the summer's over. And yes, his company will dabble in other apps to help keep the money rolling in on the side ("it's like a present–money you don't expect that just shows up"). But he doesn't want to talk about games–or names–just yet.
Not a bad start for a company fueled by a pixilated pulchritude novelty act. Oh, and a pro tip for those in need of skin: There's an app for that. It's called, "Safari" (or that Hottest Girls app ).
Need even more nerdity? Follow Casual Friday columnist and PC World Senior Writer Darren Gladstone on Twitter (gizmogladstone) for game-swag giveaways, odd links, and time-wasting tips.