Having trouble logging onto AIM? You're not alone. At about 2:30 p.m. Pacific Time on Thursday, users of the AOL instant messaging service started experiencing problems with the service.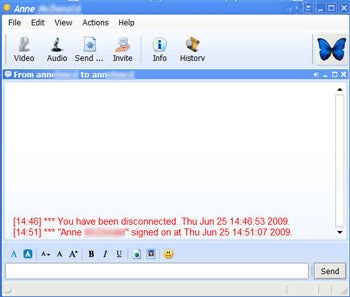 And where to turn? Twitter. But another surprise awaited anyone who migrated there.
Users from across the U.S., U.K. and Australia have reported problems. During the approximately 40 minutes of AIM blackout, more than 4000 people have turned to Twitter to find out what is happening with AOL's service, only to find out that Michael Jackson is hospitalized. Then came reports that the pop king is dead.
Coincidence or not, the dark Twitter reports are promoting a spooky feeling about the AIM blackout. To make it even worse, this was an already black day for the entertainment industry, as Charlie's Angel Star, Farrah Fawcett lost her battle to cancer.
AIM is now back, and we contacted AOL about what happened. We will update as soon as we hear something from them. Meanwhile, Twitter one again becomes the main way out getting the news out there, as other less-reliable services fail their users.