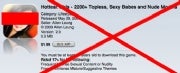 There was a lot of confusion yesterday regarding the removal of the first porn iPhone app, "Hottest Girls." First everyone assumed Apple gasped at its oversight and barred it. Then the developer claimed his servers were crushed by overwhelming demand and he had to retool. Then Apple made a statement published to CNN's site:
"Apple will not distribute applications that contain inappropriate content, such as pornography. The developer of this application added inappropriate content directly from their server after the application had been approved and distributed and after the developer had subsequently been asked to remove some offensive content. This was a direct violation of the terms of the iPhone Developer Program. The application is no longer available on the App Store."
So who's to blame and what's the fallout?
Unless Apple wants to change its advertisements from the iconic dancing silhouette to something more suggestive, it probably shouldn't approve pornography on its devices. Besides, any porn fan can easily log onto their iPhone's Safari browser and get a fix via conventional means.
In a note posted by the developer of Hottest Girls, the company stated yesterday that it had to shut down its servers and asked Apple to halt the iTunes distribution of its $2 app because the demand was crippling the firm's servers.
So why is the developer claiming responsibility? Easy: PR and money. If the company's app seems in high demand, more people will try to download it, and he'll both make more money and bolster his brand "Allen the Geek".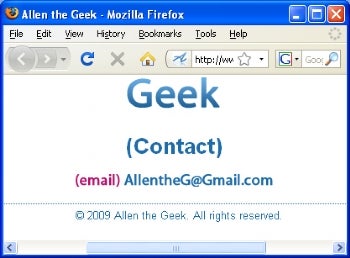 As of this writing the site is only showing the word "Geek" and offering contact info.
The fallout of this debacle is that now Apple looks hypocritical. When Apple announced parental controls on iPhone OS 3.0, it seemed as though the door was open for more mature features. Should Apple be surprised when more mature features showed up? Where does Apple draw the line between mature material vs. soft-core porn?
It's in Apple's best interests not to look as if it's crawling into bed with a smut peddler. But saying one thing and doing another is also bad PR.