The Sony rumor that just won't die has reared its potentially beautiful head again: a PSP phone may be in the works. The latest back room rumblings come courtesy of Japan's Nikkei Business Daily, which says Sony is about to open up a new department that will explore a "cell phone-game gear hybrid," according to Reuters. Sony's secret department could begin work as early as July, and so far the PlayStation maker is declining to comment on the rumors.
The obvious target of Sony's rumored plan is Apple's iPhone. Since the introduction of the iPhone 3G, gaming has been front and center in Apple's iPhone-iTunes App Store ecosystem. Seven of Apple's top ten iPhone applications are games, and mainstream game publishers have for some time been incorporating the iPhone into their plans. Even the iPhone jailbreaking community is getting into gaming by using the iPhone to emulate original PlayStation games.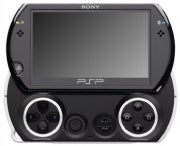 Sony, meanwhile, is struggling to maintain relevance with its mobile gaming platform, the PlayStation Portable. The company recently revamped the PSP and came up with a smaller, more compact device called the PSP GO. The new device swaps out the UMD drive for a 16GB HDD, and also has a 3.8-inch screen, Bluetooth as well as Wi-Fi connectivity, and a slide-out screen to reveal gaming controllers underneath. The PSP Go hits store shelves October 1.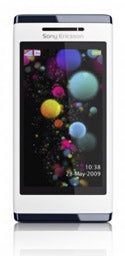 Despite the improvements to the PSP, the new gaming machine is still limited when compared to the multifunctional iPhone. For whatever reason, Sony is reluctant to place the PlayStation name on a mobile device made by its cell phone partner Sony Ericsson. Tentative flirtations have begun with the Aino — a device that can pull any content except games from the PlayStation 3 using Sony's Remote Play feature — but what Sony doesn't seem to realize is that the PS3 is all about gaming. So without gaming integration, the Aino is really just another mobile device with Wi-Fi.
Other Sony brands like Walkman and CyberShot have already crossed over to Sony Ericsson devices, but for some reason the PlayStation moniker has not. What's strange is that a PSP phone is a no-brainer, especially since the iPhone continues to take bigger chunks out of the mobile gaming market.
But then again, Sony isn't known for its capability to detect changes in consumer behavior. Sony's Walkman lost out to Apple's iPod before the company ever knew what a click wheel was, Microsoft's Xbox 360 is outshining the PlayStation 3, and Nintendo is already beating out the PSP with its Nintendo DS lineup. A PSP phone gives Sony a shot to regain some lost ground; however, anything short of a fully functioning PSP combined with an intuitive smartphone just won't do. As Ray Kurzweil would say, "the singularity is near." Sony needs one device that can do it all, just like the iPhone can. The stakes are high, but if Sony does get it right and comes out with a true PSP phone, well, that's what you could legitimately call an iPhone killer.