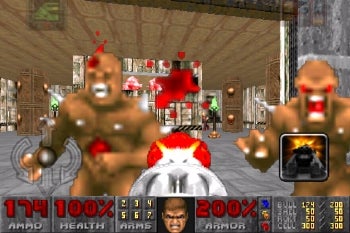 Leading the charge of beefier iPhone games, Doom Resurrection hits the iPhone App Store today. The game pulls its art assets and concepts from Doom 3, originally released for the PC in 2004.
You know the story: On Mars, a scientific experiment goes horribly wrong, and minions from Hell begin pouring through an inter-dimensional gate. Only shotguns, chainguns, rocket launchers and, of course, the BFG-9000 can rectify the situation.
We've known about Doom Resurrection for some time now, but legendary id programmer John Carmack told TouchArcade that the company's not done reviving the classics. Quake and Quake 2 are in planning, and a port of Quake 3 Arena may follow. Doom 2 RPG, a sequel to the 2005 mobile phone game, is on the way. Carmack said id also intends to create an iPhone title from scratch, and is in the early stages of considering an upgraded Doom with a new story and new levels.
For those who think the original Doom is better than all that, the classic first-person shooter is almost ready for an iPhone release. With iPhone OS 3.0 support, additional downloads could include Doom 2 and other extra episodes, along with Bluetooth multiplayer.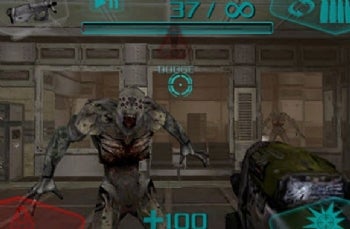 That's a tall order of gaming. Could this proliferation of iPhone titles be the first perk of the ZeniMax deal? The parent company of Bethesda Softworks – makers of Oblivion and Fallout 3 – acquired id last week. At the time, Carmack gave thanks for the additional financial and business resources his company would glean. Maybe that's allowing id to become a veritable iPhone game factory.
Because most of these games are first-person shooters, porting them to the iPhone en masse is an impressive gamble (though a port of Wolfenstein 3D is already out there). It'll be interesting to see how people function without a mouse and keyboard, and for that matter, whether interest in Doom and Quake holds up after so many years.