From March to May, Kristin Reilly spent her spare time doing two things: perfecting her deadly aim in first-person shooters, and smiling for the camera. Reilly had joined the running to become a Frag Doll, a group of highly skilled and–not accidentally–very attractive female gamers sponsored by game publisher Ubisoft. Reilly planned to secure the position with as much precision as a sniper lining up a headshot.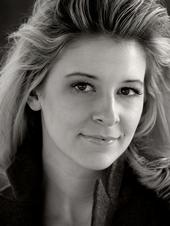 For her application, Reilly, a former cohost of gaming podcast On The Spot, scrounged up old publicity photos. She wrote an essay about her long history as a gamer. She trained on titles such as Ubisoft's Rainbow Six Vegas 2 for weeks. She pulled out her digital camcorder to record a video discussing her aspirations to serve as a role model for young girls who want to kick ass.
A 28-year-old from Oregon, Reilly had been working as a video producer for GameSpot.com and a community manager for Hewlett-Packard before she was laid off this spring. She planned to go back to school but hoped that a spot on the Frag Dolls would let her keep a high heel in the games industry. Reilly knew the seven Dolls from industry events and the pro-gaming circuit, where they alternate between staffing Ubisoft's booths and dominating mostly male opponents at Ubisoft games. Beautiful in person, merciless in gameplay, and accustomed to the limelight, Reilly thought she would fit right in.
She was not alone. More than 90 women responded to the casting call–more than Morgan Romine, head Frag Doll, expected. "We were asking for a lot," Romine says, "someone who can hold their own competitively … someone who can help us create content for our Web site," but also someone who was passionate, personable, and marketing-savvy. With only two open spots to fill, cutting candidates proved hard. Romine and the other dolls settled on 18 semifinalists, all beautiful and energetic. Reilly made the list.
That's when the real competition began, Reilly says. "The finalists tests were very intense. There was a phone interview, which was about 40 minutes long. There was also a games test."
Given a list of first-person shooters, the prospective Dolls had four days to prepare, after which they were thrown together in free-for-all and team matches to see whose competitive skills held up. Death tolls aren't everything, according to Romine, but it's important that the Dolls have solid gaming skills. Critics have called them nothing more than "booth babes with controllers," and they often have to prove their hard-core cred.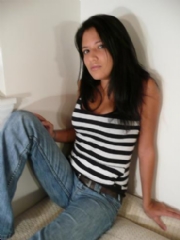 The semifinalists also had to face the members of the Frag Dolls community, who were casting their own votes for the women they wanted to see succeed. Ubisoft's favorite girls have a loyal following of fans who not only come talk with them at events but also play with them online, converse on their forums at FragDolls.com, and populate their IRC chats. These guys (and, not surprisingly, for the most part they are guys, ages 18 to 34) are a close-knit bunch, and wary of outsiders. As a result, applicants had to brave what Reilly called "hateful" rounds of hazing. "I was definitely nicer than I normally would be. I let stuff roll off my back a lot more," she says. "The IRC chat room, it's not moderated, so if you go in there, you go in at your own risk."
Andrew Jiang, a longtime community member who has followed the Dolls across the country, defends the approach of his fellow forum goers. What's most important in picking a new Frag Doll isn't how pretty she is or how well she plays, he says, but seeing how she fits into the community.
Reilly felt like she was fitting in pretty well. Then came the bad news. Romine and her fellow Frag Dolls had decided on the six finalists who were going to E3, and Reilly wasn't one of them. She was out of the running; Romine told her she needed more of a marketing sensibility.
Reilly says she was more angry about the decision than crushed. In the few weeks following the announcement, she launched a small campaign to be reconsidered for the position; but she also found a new job, working full-time as a community manager for a casual games Web site.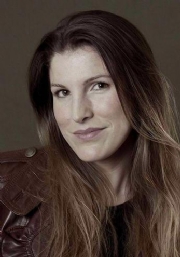 On the Friday following the end of E3, Romine announced the two new Frag Dolls, Lanai Gara and Anne Marie Sackley. Gara, who has adopted the Frag Doll name Fidget, has been ranked number one in the world in Call of Duty: World at War. Sackley, known as Spectra, works in the movie industry and, like a Miss America contestant, has taken on a cause: left-handed gamers. Her bio reads: "As a Frag Doll, Spectra would like to raise industry awareness to the needs of the left-handed gamer, in hopes that left-handed controller options would one day become an industry standard for all games."