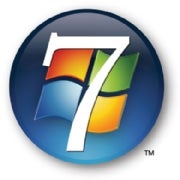 Microsoft may be introducing a Family Pack for Windows 7 Home Premium, with a shared license for three computers in the same household. The license details in the latest build of Windows 7 have the following clause under 'Installation and Use Rights': "If you are a 'Qualified Family Pack User,' you may install one copy of the software marked as 'Family Pack' on three computers in your household for use by people who reside there," according to ZDNet's Ed Bott.
The Family Pack for Windows 7 Home Premium would fall in line with similar licensing Microsoft already has for the Home & Student Edition of Microsoft Office 2007. There's no word on Family Pack pricing yet, but Bott's guess is that we'll see a Family Pack with a $189 price tag. Although he doesn't explicitly state this, Bott suggests that a price of $189 would be used since it undercuts by $10 Apple's comparable Family Pack that gives you five OS X licenses for $199.
That may seem reasonable, but I'm doubtful since I don't see why Microsoft would feel the need to compete with Apple on boxed software. When you buy a copy of Windows you can throw the OS on almost any computer with enough horsepower, but OS X requires a Mac. Yes, I know all about the Hackintosh community where you install OS X on a Windows machine, but PCs running OS X is not a big enough market to cause Microsoft concern.
Let's face it, when you buy a boxed copy of OS X, you are installing the OS on a Mac not a Dell. People simply aren't going into a store and weighing the pros and cons of buying OS X or Windows software. Sure, when it comes to buying a new computer there's a big rivalry, and in those instances people are weighing the pros and cons of a Mac versus a Windows machine. But when it comes to a software upgrade or fresh install, the type of computer you have at home has already made your software choice for you (unless you're switching over to a Linux build, of course).
The other problem is a $189 Family Pack undercuts the $199 price tag already established for the standalone version of Windows 7 Home Premium. What are they going to do, have Best Buy interrogate you to make sure you're really going to use the cheaper Family Pack for one household? What is more likely, in my view, is that anyone who buys a Home Premium edition of Windows 7 will automatically have three licenses, just like with the comparable edition of Microsoft Office 2007.
There would probably be widespread abuse with that pricing model since it would encourage single people and students to split the $199 cost three ways. But then again, that's a great way to put your new software within reach of almost everyone, and it also gives XP and Vista users a bigger incentive to make the switch to Windows 7. I can imagine a lot of people talking it over and saying, "66 bucks each for the new Windows? Sure, why not?"
Of course there's also the possibility that Microsoft could pull the Family Pack clause before Windows 7 officially hits store shelves on October 22. But as former PC World editor-in-chief Harry McCracken points out on Technologizer, people have been waiting for a Windows Family Pack for a long time. So the Family Pack in Windows 7 Home Premium Edition is most likely on its way, but how Microsoft will structure Family Pack pricing is anybody's guess.
Connect with Ian Paul on Twitter (@ianpaul).