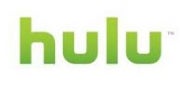 Today is the official kick-off for the content partnership between Hulu and Disney, with "Grey's Anatomy" coming to the online streaming site. But before you get your hopes up, Hulu will not be a repository of past episodes letting you catch up on earlier "Grey's" seasons. Instead, Hulu will only carry the five most recently aired episodes of the popular primetime drama from Disney-owned ABC. Although some may find this disappointing, limited arrangements are not uncommon on Hulu, and the site carries only limited amounts of many popular shows.
The arrival of ABC content on Hulu is the fulfillment of an April announcement that Disney had become a full partner in the online video streaming site alongside News Corp. and NBC Universal.
In addition to "Grey's Anatomy," Hulu says it will be introducing more ABC content this week, but the site is not revealing what will be appearing just yet. Instead the site will post daily updates on its Hulu Days of Summer online calendar, and post hints leading up to new content debuts on the company's Facebook and Twitter feeds.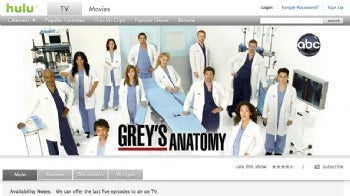 ABC content expected, but by no means guaranteed, to make appearances on Hulu include "Desperate Housewives," "Scrubs," and "Lost," but it looks like content from Disney-owned ESPN will not be coming over to play in Hulu's domain. That may be due to a deal brokered between Disney and YouTube almost a full month before Disney announced acquisition of a share of Hulu.
In March, Disney announced it would bring short-form content from ESPN and ABC to Google-owned YouTube. With shorter clips and show segments, Disney's ABC and ESPN YouTube channels are really designed to be conduits to drive you to Disney-owned sites like ABC.com and ESPN.com. That is markedly different from Disney allowing limited amounts of full content to run on Hulu, a quasi-third party site — although three media corporations own Hulu, the site is operated independently.
Hulu continues to reshape online video streaming by increasing its content and attracting larger audiences. Only last month, it was discovered that Hulu was able to charge more money to advertisers for popular shows like The Simpsons than News Corp.'s Fox could during primetime hours. Fox is still able to make more money with its popular cartoon sitcom than Hulu by virtue of the network's larger audiences, but the fact that the advertising price is higher online than it is on television is an enormous shift for the entertainment business.
Hulu's growth may also be knocking out less popular sites. Last week many critics were writing obituaries for the video streaming site Joost, after the company announced it would be leaving the content delivery business to focus on handling video streaming needs for other media companies.
With ABC's arrival, Hulu now has content from all the major U.S. television networks except CBS, which has its own online streaming site, TV.com.
Connect with Ian Paul on Twitter (@ianpaul).