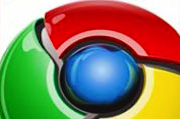 Attention road warriors: Would you like to get to your e-mail immediately on your netbook or laptop without waiting for it to boot? Wouldn't it be a relief to stop worrying about the data on your portable computer, should you lose or break the machine on the go? How about accessing your information wherever you are—wouldn't that be cool?
The above are three benefits Google is promising with the development of its Chrome operating system . The Chrome OS is a lightweight, Linux-based OS. It will initially be available for netbooks beginning next summer and will also run on more powerful computers.
Will Google's Chrome OS offer productivity and ease-of-use benefits frequent business travelers can't currently get? Not exactly. The three scenarios mentioned above are already a reality, depending upon the software and cloud-based services you use. Example: Phoenix Technologies' HyperSpace 'instant-on' software allows portable PCs to boot in under 30 seconds for basic tasks such as Web browsing and e-mail.
Still, Google Chrome OS could make life easier for road warriors in several significant ways:
* An OS designed with netbooks in mind, rather than repurposed for them. The vast majority of today's netbooks use Windows XP—an outdated, heading-toward-oblivion OS. XP was recalled from imminent retirement to put a familiar face on netbooks, the first models of which shipped with a version of Linux. Microsoft's long-in-the-tooth OS was by no means built with today's low-powered netbooks in mind. An OS like Google Chrome, by comparison, could give travelers a faster, more efficient computing experience where they need it most: on the road. (Of course, by the time netbooks with Google Chrome OS ship, we'll be well into the era of Windows 7, expected this fall. Windows 7 could give netbook users a much more satisfying experience than XP or, heaven forbid, Vista.)
* Fewer worries about viruses and other security issues. Google says it is "completely redesigning the underlying security architecture of the OS so that users don't have to deal with viruses, malware and security updates." If this turns out to be true, it's a potentially big plus for those who use multiple computers—such as a desktop at home and a netbook for the road. With Google Chrome OS, in theory at least, you wouldn't have to pay for and perpetually update yet another security program—the majority of which perform sluggishly on netbooks anyway because they were designed for more powerful laptops and desktops.
* Instant on. It's amazing that in 2009, we're still waiting for our netbooks and laptops to boot up so we can quickly fire off a few e-mails before boarding a flight. Of course, we can do this on our smartphones. But typing responses longer than a sentence or two quickly becomes inefficient. To get around this problem, we leave our portable computers in standby mode, which consumes some battery power. So any new OS that promises a quick in-and-out is a welcome addition.
That said, Google Chrome OS has a few potential drawbacks.
* It's yet another OS. How, exactly, will Chrome OS differ in user functionality from Google Android, which is expected to be the OS for some netbooks coming soon? Will road warriors balk at the thought of jumping between a Chrome OS netbook while traveling and a Windows or Mac system at the office?
* It's tied to the Web. "Google Chrome OS is being created for people who spend most of their time on the web," says Google. That's all well and good when you're connected. But what about when you're 35,000 feet above ground without Internet access? Granted, more airlines are offering in-flight Internet. And Google Gears technology gives you access to much of your Gmail, Google Docs and other Google services when you're offline. But the success of Chrome OS among road warriors will depend in no small amount on how well it works when you can't connect.
Ultimately, Google Chrome OS is designed to nudge us further toward a Microsoft-minimized, cloud-computing-based existence, where we store most (if not all) of our data on the Internet and access it using our netbook, smartphone, desktop—or any device with a Web browser and a reasonably fast Internet connection. Though cloud computing has its drawbacks (some worry about data security in particular), it makes a lot of sense for frequent business travelers in particular, and for other computer users in general, and Google is well positioned to get us there.
Contributing Editor James A. Martin offers tools, tips, and product recommendations to help you make the most of computing on the go. You can follow him on Twitter. Jim is also the co-author of Getting Organized in the Google Era, to be published by Crown in March 2010. Sign up to have Mobile Computing e-mailed to you each week.