We all love free software, but light on the wallet doesn't always mean light on the PC. OpenOffice is a hefty 150MB download, and takes up even more space on your hard disk. What if you're looking for something lighter–say, something to run on a netbook? Or how about taking the entire OpenOffice.org suite with you on a USB flash drive so you can use on any computer? If that's what you're looking for, you'll want OpenOffice Portable (free), a considerably slimmed-down version of OpenOffice. It's an 85Mb download. It looks and much just like the full-blown Office suite.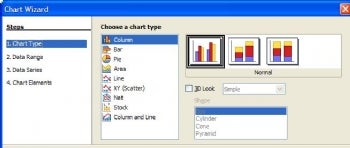 Note that you may run into some problems with OpenOffice Portable. When I installed it, neither added a desktop icon nor showed up on the Start menu, so I had to manually navigate to the program's folder to run it. The default folder to which it installed didn't work, either. And it's significantly slower to open the application or create files with it than is OpenOffice. Overall, it's just plain slower. There was also no uninstall routine for it. Still, if you're looking to put up with all that to save disk space while spending nothing, it's worth a try.
Note: When you purchase something after clicking links in our articles, we may earn a small commission. Read our affiliate link policy for more details.