Command & Conquer 4 will be Windows-exclusive, says EA, in an announcement guaranteed to annoy no one. Guaranteed, because C&C4 won't be a first-person shooter. It's not about hopping between peripatetic floating platforms. You won't kick a football or swing a golf club. It's nothing to do with racing stock cars or sneaking around with a pair of sexed up fiber-optic night vision goggles. And motion control's a complete non-starter. It's not in the cards, the pack of cigarettes half-open lying nearby, or the cocktail it's time to knock back in celebration of this happy revelation.
That's because C&C4 is a real-time strategy game, which means it'll be more like juggling first three balls, then five, and eventually maybe 10 or 15. It'll be about knowing where all the chess pieces you control go, or ought to, given a cascade of escalating strategic and tactical permutations. It'll take hand-eye coordination but also a peculiar kind of spatially multiplexing brain-eye finesse. All things the limited buttons and in particular the ungainly thumbsticks on a gamepad aren't designed to accommodate (your thumbs, marvelous as they are, are independently your least dextrous digits).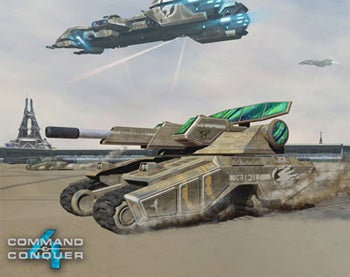 But if both C&C3 and its expansion were ported to the Xbox 360, why not C&C4? Simple. C&C3 was dud-on-delivery for the 360. And while two or three RTS Windows ports have recently tiptoed across the aisle, they just don't sell. Universe at War? Red Alert 3? The Battle for Middle-earth II? Peanuts, compared to sales of their PC betters, the happy exception being Halo Wars, which (a) wasn't a port and (b) worked because Ensemble crafted it for gamepad-play (well…okay, and also because it's Halo).
For more gaming news and opinion: twitter.com/game_on.