Google appears to target the business world by upgrading its calendar program into a customizable, in-depth exp
erience. Additions — and the subtraction of the beta tag from many of its services — could entice business customers away from fossils like Microsoft Outlook.
The standard new features for Google Calendar are the capability to install a background image (to prettify your calendar); attach G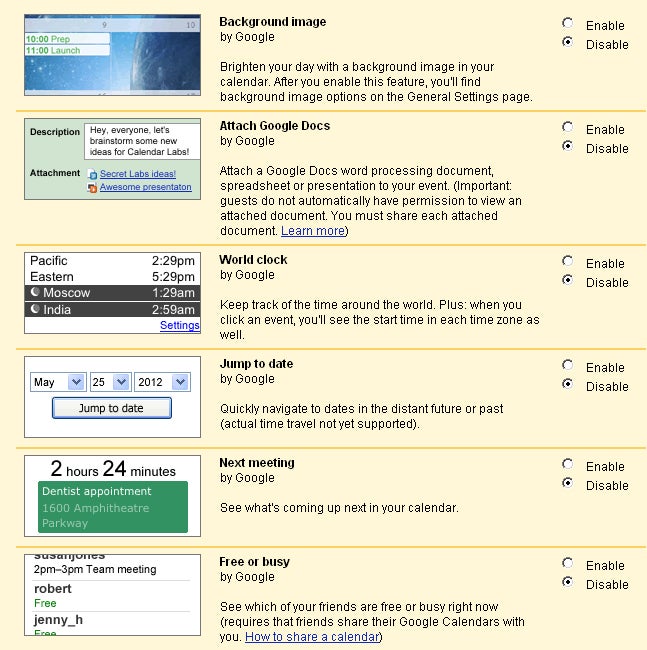 oogle documents to meeting invitations; a world clock for simplified planning; a jump-to-date feature to rocket you to future appointments; next meeting to inform you how much of your coffee break is left; and free or busy to block off schedulable time. These features are located under the labs tab on the settings menu. Some people may not have access to these yet; per usual, Google has a gradual roll-out. (Click to enlarge the screen shot shown.)
Most exciting about the announcement is the release of an experimental API for developers to create their own Calendar features. Placed in the hands of the savvy, this API might allow business customers to transform Google Calendar to mimic — or outperform — suites like Microsoft Outlook and Exchange.
Those Microsoft products will be difficult to beat — as of 2005-2006, Exchange has a 31 percent installed base and Outlook commands 60 percent of the corporate e-mail client world. Competition from giants aside, these updates to the Google Calendar are great for even casual users of the service.