With the aim to reclaim desk space, Dell on Thursday announced its first all-in-one PC for small-and-medium businesses.
The Vostro All-In-One is targeted at SMBs who want a cleaner and productive workspace, said Kirk Schell, director of the Vostro product group at Dell. An all-in-one PC incorporates a CPU and monitor in one box to which the mouse and keyboard are attached. Though smaller, the PCs can offer the performance of standard desktops.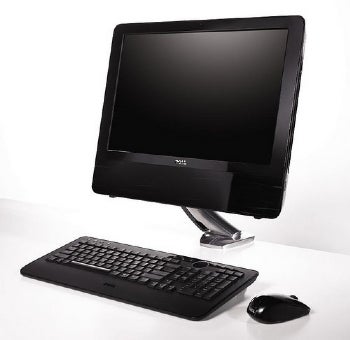 It is designed for use in receptionist areas, training labs, design, and customer areas, Schell said. It could also replace desktops in home offices, design centers, real estate offices or retail stores.
But Dell already offers all-in-ones to consumers, so what is different about this PC? The Vostro all-in-one comes with backup and recovery software to preserve data, and also a faster wired gigabit Ethernet connection. Customers will also get dedicated support usually offered to business customers.
The PC is powered by an Intel processor and comes with options of the Windows Vista or Linux operating systems. It comes with a 17-inch screen, supports up to 2GB of memory and up to 250GB of storage.
Companies like Hewlett-Packard already offer all-in-one PCs for businesses. HP offers the TouchSmart PC with a touchscreen, which has found innovative uses in small businesses. An HP spokeswoman earlier said that the TouchSmart PC was used in a bakery where customers could tap on the touchscreen to see the day's special offers. The bakery also used the all-in-one behind the counter to take orders.
Dell's Vostro all-in-one does not include a touchscreen, and the company declined to comment about plans to add touchscreens. Dell already offers a touchscreen with its Studio One 19 all-in-one to consumers.
The Vostro all-in-one is priced starting at US$629 and is available across Asia-Pacific and Japan starting Thursday. It will be available in North America and EMEA (Europe, Middle East and Africa) by the middle of the year. Dell did not comment on when it would be available in Latin America.