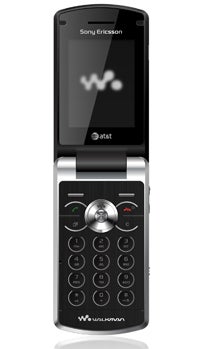 AT&T and Sony Ericsson have unveiled their latest cell phone designed to make life easier for Facebook fans who also love to take their music with them everywhere: the new W518a Walkman phone.
Marketed as an all-in-one device that lets you stay connected to friends and family, the W518a contains plenty of nice features for users, from an integrated Facebook application that allows you to quickly see friends' status updates on your screen to a built-in 3.2 megapixel camera and "Shake Control" wrist-activation to easily change songs on the integrated Walkman music player.
This is a phone definitely aimed at teens and others who are very active in keeping up to date with their friends' lives 24/7. Maybe they should have called it the W518a Facebook Walking phone?
With its sleek mineral black case and its small size — 3.7 inches tall by 2 inches wide by 0.06 inches thick — the upcoming W518a, packs a lot of punch into a stylish-looking phone.
The W518a will be available beginning July 19, and it will retail for $50 with a mail-in rebate and a two-year service agreement in AT&T stores or on www.wireless.att.com. The phone actually sells for $100 but you get a $50 rebate back in the form of an AT&T Promotion Card.
So What's Inside?
*The "Advanced Shake Control" feature sounds cool. I hope it works like it's supposed to. By holding the W518a in your wrist and flicking it or shaking it, you'll be able to advance or go back to songs, skip tracks or even shuffle your music selections, without having to manually depress buttons on the phone. Very cool.
*The W518a also has integrated "Gesture Control" that allows users to wave their hand in front of the built-in camera lens to control the phone without actually touching it. When an incoming call comes in, you can wave your hand over the phone and it mutes the ring tone. You can also wave your hand over the phone to snooze the built-in alarm clock.
*The unit has built-in support for Bluetooth, USB connectivity, calendar and contacts synching capabilities for use with your computer and an auto-rotate feature so you can switch from vertical to horizontal mode by rotating the phone in your hands.
A Walkman on Which to Talk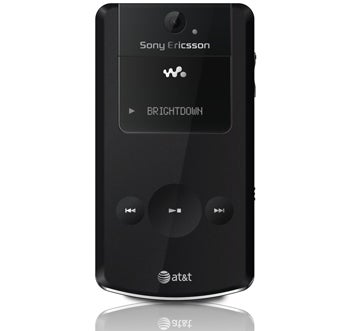 You know, it wasn't that long ago that many of us were using Sony Walkman devices to listen to cassette tapes and CDs before digital music tracks and iPods became the norm. Well, times have changed, and so did Sony, by adding the famous Walkman brand into mobile phones. But this isn't its first foray into the marketplace. An earlier Walkman phone, the Sony Ericsson W350 Walkman, got a tough reception from some users who complained on online forums about being too delicate for hard everyday use, with flimsy plastic battery covers that fell off and were lost within a few weeks of purchase.
Let's hope Sony Ericsson read those reports and made needed changes in this new Walkman model.