If you really get into it, Craigslist can make your life easier in a lot of different ways. You can find practically anything on the site, from a new hard drive to a new job to a date for Friday night. You can sell just about anything, too. But to reap all of Craigslist's potential rewards, you must increase your awareness of what's available at the site, along with when and how to sell your own stuff there. The tools described below will help you do just that.
Search all of Craigslist: Though Craigslist emphasizes local classifieds, you may want something so badly that you're willing to go anywhere to get it. The $37 Craigslist Reader, a Windows application, searches the entirety of Craigslist in one fell swoop (in addition to supplying a host of other useful features).
Be a better seller: Listing items for sale on Craigslist couldn't be easier, but you can improve your chances of closing a sale by taking a few simple steps. Rule #1: When you can, take a picture. Nobody wants to buy something sight unseen. Rule #2: Don't be stingy with details. Buyers want to know what an item is all about, and the more info you offer them at the outset, the less time you'll spend answering e-mail queries.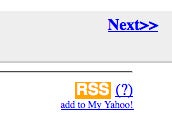 Watch a search via RSS: Craigslist doesn't offer e-mail alerts when someone lists an item you're looking for. So instead, grab the RSS feed of any search (the link is at the bottom of the page), and add that to your newsreader.
View apartment listings on a map: Location is everything when you're looking for a new place to live, and Craigslist's spartan interface offers little help in locating listings on a map. Enter PadMapper, a Web site that searches Craigslist and plots rentals on a Google Map. That's easy apartment hunting!