Digg's attempt to channel more readers through its site have caused a stir, and it's not clear whether the change will last.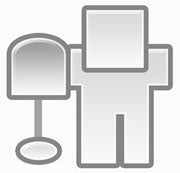 The popular site for sharing and commenting on links quietly changed its DiggBar link shortening service last week. Instead of directing readers to a story and adding a frame of Digg-related tools, the service now sends readers who aren't logged into Digg through the site's comment page for that particular link.
In other words, if I sent you a DiggBar link to this page on Twitter, and you weren't logged into Digg, you'd land on Digg's page instead of coming directly to PC World. SocialNewsWatch, wondering if this is a "bait and switch," got confirmation that the change wasn't accidental. TechCrunch calls this "career suicide."
Meanwhile, the backlash has begun. Tweetie developer Loren Brichter wrote that Digg would be pulled from Tweetie unless the changes were reversed. Comments on the Digg page for TechCrunch's story include the obligatory call of Digg jumping the shark, along with other grumblings. SocialNewsWatch quoted popular Digg users who said they won't partake in the service.
Still, the change is understandable. Digg was a pioneer of Web 2.0, but like that very buzz phrase, it's become a cliché. There's no shortage of other sites for sharing and discussing links, particularly Twitter, which seems to be dominating Digg in Alexa stats (choose "maximum" for timeframe and you'll see what's happening).
Digg needs a piece of that action to reclaim its dominance, but stepping between readers and their links is an inconvenience. Perhaps that's why founder Kevin Rose put on a face of bewilderment on his own Twitter page. Back from a two-week vacation, Rose said he wasn't aware of the changes.
It's a little frightening that Digg's captain doesn't know what's happening on deck, but perhaps the backlash will knock some sense into the powers that be and set things right. Either way, I'll just keep using is.gd.