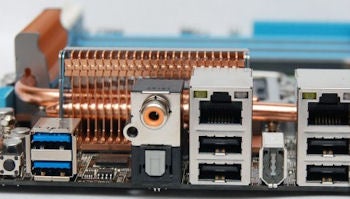 The long-awaited arrival of USB 3.0, which offers speeds as much as ten times faster than 2.0, is almost over as ASUS has revealed the first motherboard to feature the faster standard.
The P6X58 Premium board features both 3.0 and 2.0 ports, allowing for greater functionality with USB devices both old and new. ASUS has also made it super easy to tell the new ports from the old, with the USB 3.0 connectors sporting blue connectors.
No word on when or how much this board will set you back — but it's official, USB 3.0 is on its way.
[Via XFastest via Engadget via Gadget Lab]