The upcoming Plastic Logic electronic reader will use AT&T's 3G network to connect to the Net, the companies have announced. The Plastic Logic Reader, set to debut in 2010, will utilize the AT&T network to let users browse, buy, and download books on the go.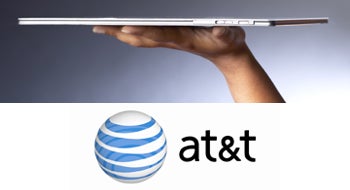 "There is tremendous market potential for electronic reading devices and we look forward to powering this revolutionary device with the nation's fastest 3G network," says Glenn Lurie, AT&T's head of emerging devices.
Barnes & Noble Connection
The AT&T announcement comes just days after Plastic Logic revealed a partnership with Barnes & Noble for its e-book device. A new Barnes & Noble eBookstore will be integrated into the reader, serving as its exclusive storefront. The eBookstore officially launched on Monday and is already available for use by mobile phone- and computer-based customers.
Barnes & Noble's eBookstore sells new releases and bestsellers for $9.99, matching the model used by Amazon's Kindle store. As of its opening, the store offers 200,000 for-sale titles along with 500,000 free public domain books from Google. The company says its selection of books will exceed 1 million within the next year.
The Plastic Logic Reader
Plastic Logic has yet to release any pricing information about its e-reader. The device will be larger than most current models, though, with its size described as being comparable to an 8.5-by-11-inch notepad. As such, the Plastic Logic Reader is expected to be marketed more toward business professionals than toward casual novel readers.