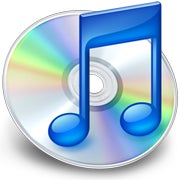 Apple is working on a new plan to save the album, according to a report taking the Web by storm this week. The story, published Monday by the Financial Times, describes a deal involving Apple and four major record labels. It cites "people familiar with the situation" as having provided the information.
Apple and Digital Album Sales
Apple's motivation for such a program would be obvious: Record companies stand to make far more money from full album sales than from single track purchases. Right now, in the era of 99-cent song purchases, people tend to snatch up individual tracks instead of complete collections.
Still, despite the excitement the rumor's stirring up in the tech world, the idea — said to be codenamed "Cocktail" — may not be as innovative as it sounds. Early last year, for example, Sony BMG debuted a program called Platinum MusicPass. The program offers "complete album and bonus materials" with a full album purchase, packaging in digital booklets, videos, remixes, live tracks, and documentaries.
Compare that to the new "Cocktail" system, which is said to include interactive booklets, liner notes, photos, lyric sheets, and video clips. Aside from the fact that Apple's edition would presumably focus on Internet-based sales — the MusicPass cards themselves are sold through physical retail stores — the concepts sound eerily similar.
To be clear, I'm personally a fan of owning full albums, complete with artwork and all the extras. And I waste way too much time watching live videos and behind-the-scenes footage of my favorite bands. But given that programs like MusicPass, by some estimations, have seen only middling success, would "Cocktail" be any different? Would it actually motivate the digital music-buying masses to shell out the extra dough for a full-length album?
From what we're hearing thus far, I have to remain somewhat skeptical.
Connect with JR Raphael on Twitter (@jr_raphael) or via his Web site, jrstart.com.