At a Glance
Expert's Rating
Pros
Sharp 1080p video and shooting options
Can use earbuds as external mic
Cons
Controls are slow to respond
Buggy, jumpy 4X digital zoom
Our Verdict
The full-featured Zi8 captures the best HD pocket-camcorder footage we've seen, but its interface and digital zoom often get in the way.
Kodak has announced a new high-definition pocket video camera, the Zi8, which captures video in 1080p HD. The Zi8's predecessors, the Kodak Zi6 and the weather-resistant Kodak Zx1, maxed out at 720p. Along with recording1080p HD video, the Zi8 can snap 5-megapixel still shots at a 16:9 aspect ratio. At $180, its price falls into the same range as earlier models.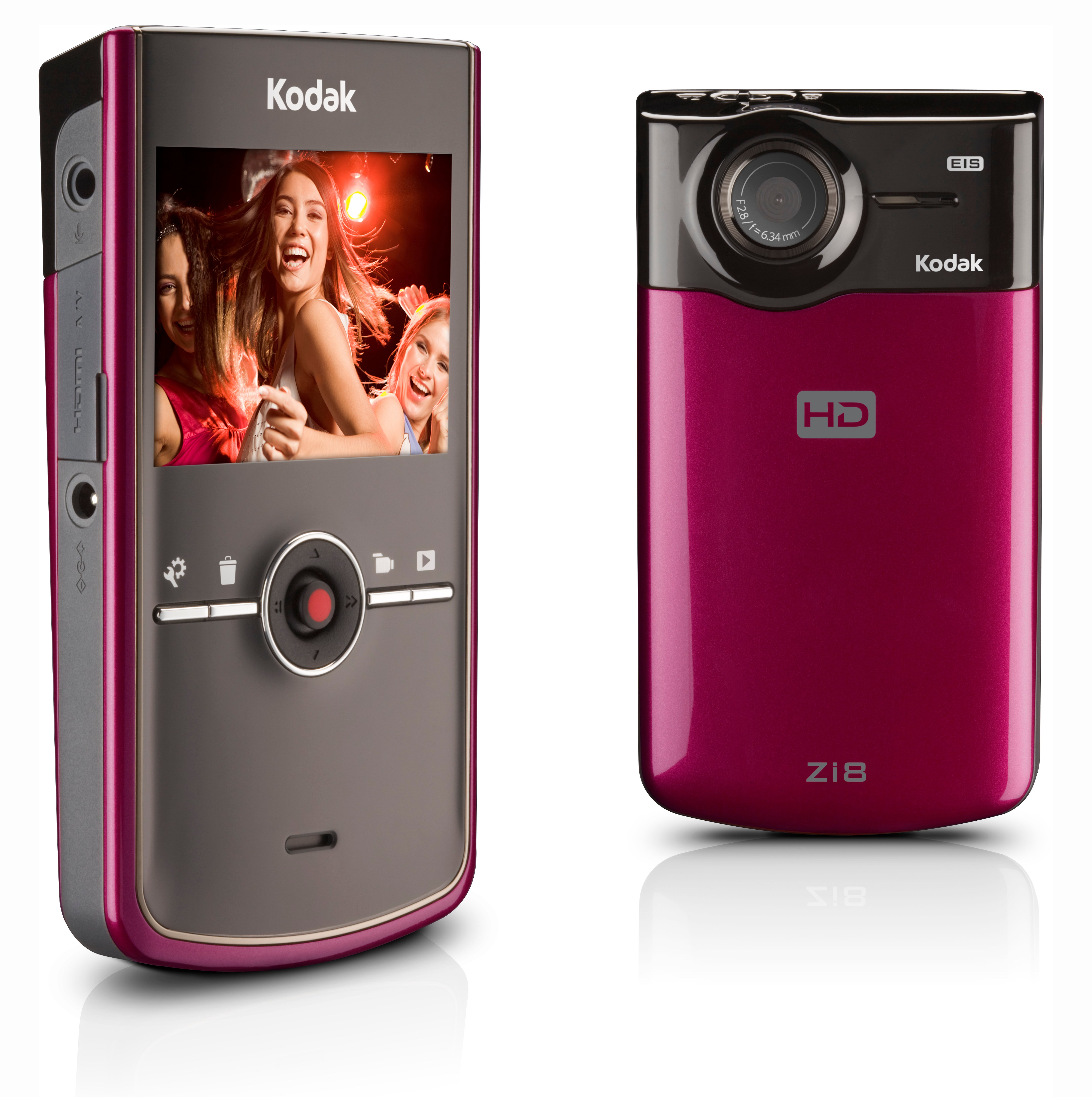 The Zi8 has an HDMI-out port and a swing-out USB arm (like the Pure Digital Flip Mino HD–a more expensive alternative) that enables users to upload files quickly. The Zi8 comes with only 128MB of internal memory, so you'll have to use the expansion slot for an SD/SDHC card to store most of the video. It's also the first pocket camcorder we've seen that has built-in image stabilization, which will certainly come in handy for recordings captured during high-speed unicycle chases.
Also noteworthy is the Zi8's external microphone jack; though the Zi6 captured great sound, we didn't love the audio quality on the Zx1, so we appreciate having the option to add an external mic. The Zi8 comes in a new color this time around, as well: tart-but-delicious raspberry (in addition to aqua and black).
The Zi8 looks pretty slick, but we'll let you know what we think of its alleged image awesomeness when we get a test model in. This newest addition to the Kodak camcorder family is to go on sale in September.