Thanksgiving is over two months away. But I thought we'd celebrate early by giving thanks for the most rockin' laptops, best netbooks, and smartest smartphones on the market.
Read on for my picks for the best laptop, netbooks, and smart phones for travelers. Next week I'll look at the top GPS, digital camera, and gear bags for people on the go.
Best Laptop for Travelers: Lenovo ThinkPad X200
Lenovo's ThinkPad X200 ran for nearly 9 hours in our battery tests. That's huge. The notebook's been on the market for a while. But with great performance, a solid keyboard, and a reasonable price ($1000 and up), this is still one hot ultraportable.
By the way, I love Apple's MacBook Air. It's a classic of industrial design, and it weighs only 3 pounds. But I take it on fewer airplane trips these days because of its all-too-brief battery life (good luck coercing more than about 3 hours from a charge).
Best Netbook for Travelers: Toshiba NB205-312
Although Toshiba is new to the U.S. netbook market, the company got everyone's attention with the NB205 netbook. The stylish $400 portable shot straight to the top of our Top 10 netbooks chart, earning a PCW score of 88 (very good). Our reviewer, Darren Gladstone, loved the oversized touchpad, roomy keys, and awesome battery life–a ridiculous 9 hours, 53 minutes in our tests.
The Toshiba netbook was introduced about a week after I bought my Samsung N120, which is currently number three on our chart. Despite the Toshiba netbook's many kudos, I'm perfectly content with the Samsung portable. Battery life is well above average–7 hours, 43 minutes in our tests. And the keyboard, with keys about 97 percent full-sized, is the best I've used thus far on a netbook. You won't go wrong with either netbook.
Best Smartphone for International Travelers: RIM BlackBerry Tour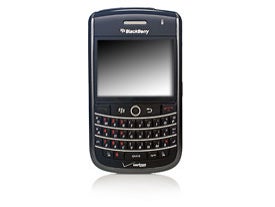 The new BlackBerry Tour ($200 with a two-year contract from Sprint or Verizon) has a gorgeous screen and nice keyboard (with sculpted keys to keep your fingers from slipping). The phone works on the Sprint and Verizon CDMA networks in the U.S. It's also a quad-band GSM phone, so you can use the phone abroad. The phone lacks Wi-Fi, however.
Best Smartphone for Domestic Travelers: Apple iPhone 3GS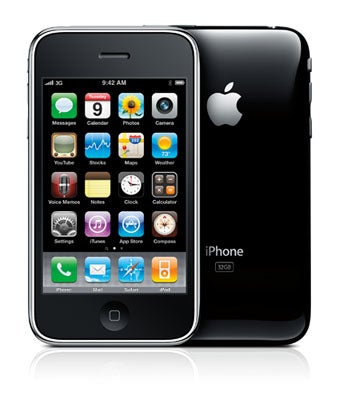 There are plenty of worthy candidates for this title. But the Apple iPhone 3GS is my personal choice. The 3-megapixel camera takes good pictures (though it lacks a flash) and surprisingly crisp video, in either landscape or portrait modes. As always, the iPhone 3GS is a terrific media player. And there are tons of low- or no-cost apps for travelers. Oh yes, the phone: It's pretty good, too, though I'd say the iPhone gets a B in this department and an A in just about everything else.
Lots of people are groovin' on the new Palm Pre, too.
Keep on Clicking
Mobile Computing News, Reviews, & Tips
Android Phones Gaining on Apple iPhone: As popular as the iPhone is, Android-based smartphones like the HTC Hero are starting to catch up. If a recent study on mobile apps is to be believed, despite the small number of Android users at the moment, it looks like Apple's iPhone is going to face some serious competition.
Lenovo's Business-Savvy Ideapad: It's not often that a laptop outperforms its specs, but that's just what our reviewer concluded about the Ideapad U350. Though the reasonably priced ultraportable doesn't promise much, our writer says it's "one of those rare products where actually using it makes it seem much stronger than its test results and feature set might make it seem."
7 No-Excuses Backup Strategies: When was the last time you backed up your laptop's hard drive? If you can't remember, you could be putting your livelihood at risk (and I'm not exaggerating all that much). Follow Contributing Editor Lincoln Spector's advice in his guide to backing up your vital data–or continue taking your chances.
Suggestion Box
Is there a particularly cool mobile computing product or service I've missed? Got a spare story idea in your back pocket? Tell me about it. However, I regret that I'm unable to respond to tech-support questions, due to the volume of e-mail I receive.
Contributing Editor James A. Martin offers tools, tips, and product recommendations to help you make the most of computing on the go. You can follow him on Twitter. Jim is also the co-author of Getting Organized in the Google Era, to be published in March 2010. Sign up to have Mobile Computing e-mailed to you each week.