The popular Firefox browser from Mozilla has just past its billionth download.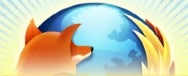 The company expected the milestone to be reached sometime today. As forecast, Firefox reached its landmark download at 15:00 UTC, at which point the browser was being downloaded at a rate of 24 times per second.
Those tracking the impending achievement could do so via an official Mozilla site or over on a Twitter account specifically set up to keep tabs on how many times the open source browser has been downloaded.
However, it's worth noting that this benchmark doesn't signify that Firefox has a billion active users, just how many times it has been downloaded since its 2004 launch.
Firefox is now at version 3.5 and is one of the fastest browsers available, second only to Google's Chrome, and despite 3.5's recent release the Mozilla foundation are already looking forward on how to improve the next version.
Mozilla is set to launch One Billion Plus You on Monday, with more details and comprehensive statistics on the accomplishment.
Be sure to share your thoughts and experiences with the Firefox browser in the comments.