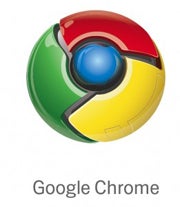 Google's Chrome browser may soon let you synchronize your bookmarks across multiple computers — a feature that could have broader implications down the road. The Chrome development team is preparing to test a new version of the browser with integrated sync capabilities. The updated build is expected to be released to developers within the next several days.
Google Chrome Bookmark Sync
The word of Chrome's bookmark synchronization comes from Google software engineer Tim Steele, who revealed the news on a Chrome developers' mailing list. According to Steele's posting, the feature will use regular Google user accounts to store and sync browser-based data.
"We have built a library that implements the client side of our sync protocol as well as the Google server-side infrastructure to serve Google Chrome users and synchronize data to their Google account," Steele says.
Google previously developed a Browser Sync extension for Firefox that stored data on company servers. That extension was discontinued in mid-2008.
Chrome and the Browser Sync Market
The new Chrome bookmark sync, from the sounds of it, will mirror at least some of the functionality offered by Mozilla Weave — a still-under-development service that continually synchronizes your bookmarks, history, and saved passwords across multiple instances of Firefox. It's likely to overlap even more directly with Xmarks, a third-party utility that synchronizes different kinds of user information within Firefox, IE, and Safari.
The reason: Xmarks is set to debut a Chrome-supporting version of its product sometime this summer, CEO James Joaquin confirms. Unlike the browser-specific tools, Joaquin says his company's program will also allow Chrome users to sync up data with other competing browsers.
"We do cross-browser synchronization as well as cross-computer synchronization," Joaquin explains. "Someone who only wants to use the Chrome browser might be happy with the Google solution, [but] we know there are lots of users today who care about being able to switch between browsers, too."
Google's Broader Goals
Chrome's upcoming utility, thus far, only indicates support for synchronizing bookmarks — not passwords or surfing history. With that being said, the Chrome developer documentation page does state that future goals include storing data "in a way that may be extended to additional data types."
Ultimately, the Chrome bookmark synchronization could stretch far beyond the browser window. With the upcoming debut of Google's Chrome OS, one could imagine integrated file synchronization taking a more prominent role across the operating system. Already, the developer documentation material states that Chrome sync data will likely be accessible to users through a Web interface tied to Google Docs. It'll also utilize a client-server messaging service such as XMPP, which is what the Google Talk chat system currently uses.
JR Raphael shows his less serious side at eSarcasm, his new geek humor site. You can also catch him on Twitter: @jr_raphael.