Hasn't anyone told RadioShack how silly comb-overs look? You can change your look, even your name, but you are still just what you are–and people notice.
It's odd that at a moment when it sells more radios than probably anytime in its history, that RadioShack may be dropping "Radio" from its name.
This is a case of an old fogey trying too hard to be one of the kids. Radio Shack's biggest problem–and virtue–is that it's the 7-11 of consumer electronics. Easy-in, easy-out, but limited selection and the appearance of so-so pricing.
I go into to my local Shack–and yes, I have always called it that or "RadShack" and even "RadioSchlock" on second reference–often enough that the kids who work there know my name. And that's how it's been for pretty much the last 40 years. Heck, I count a Radio Shack manager as one of my better friends that I don't see very often.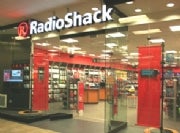 I miss the Radio Shack catalogs of old and still haven't forgiven the company for buying Allied Radio (1970) and then closing its stores. If you can remember that, you qualify as an old-timer (and probably have an Amateur Radio license–I'm N5FDL).
Back to the present: I don't think the name change will do anything but point out that Radio Shack isn't cool anymore. "The Shack" connotes nothing of what the company sells and is, if anything, considerably down market. It's like the company wants to connect with teens and doesn't quite know how.
There are some who believe that Radio Shack is simply testing dropping the "R-word" in some uses but won't change the signage above its front door. I'm OK with that, just as I've gotten used to Radio Shack being turned into a single word.
My guess, is the RadioShack name will remain, shortened to "The Shack" in some references, as indeed the company has been doing for decades. What's the big deal?
Back to my second premise: Some pundits have suggested that Radio Shack doesn't sell radios anymore, now that its focus is on wireless. But, isn't wireless still just another name for radio?
I understand that people don't think of their iPhones and Pre's as radios, though they are. It is pretty hard to think about wireless data or a LAN and not notice an antenna or imagine data moving through the air. Yes, that's radio.
RadioShack, born in 1921, is a fixture in many of our lives and a connection to the glory days of consumer electronics, now long past, the success of big screens and iPods notwithstanding.
And whatever some marketing genius decides to call it, RadioShack will always be the one for me.
David Coursey feels like his grew up at Radio Shack, having owned a procession of shortwave radios, CBs, ham radios, and even a cellphone with the company's brand. And, yes, even a TRS-80 computer. He tweets as @techinciter, can be contacted though his Web site, and runs a ham radio site at N5FDL.com.