As noted on the official Google Chrome Blog, a new beta version of the company's Chrome browser dropped today. Google promises more speed and features, so I kicked the tires a bit myself to see how it stacks up.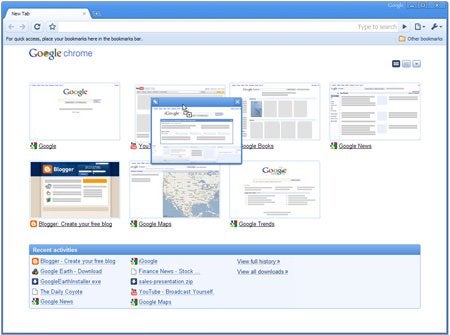 First, the features. New to this beta release are some welcome enhancement to the New Tab page, which in Chrome displays thumbnails of your most commonly visited sites. The new release allows you to reorder these thumbnails by dragging and dropping them.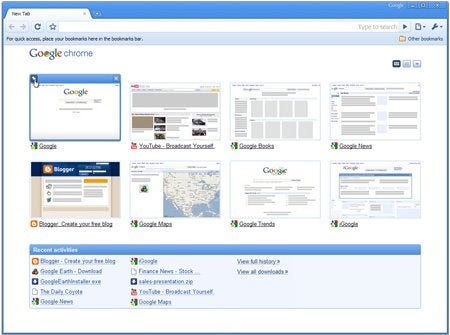 You can also pin a selection so it doesn't get overwritten just because you visited some different sites for a week or so, and hide parts of the New Tab page with new layout buttons.
These are huge additions, because Chrome's New Tab page, while great in concept, desperately needed a way for users to override the algorithm that decides what to put there. It's an issue of customization and browsing the way you want to, and of privacy.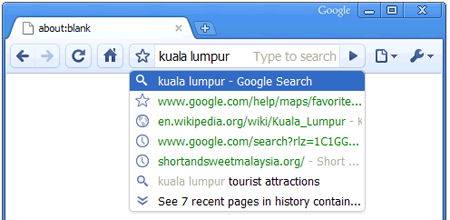 The address bar, which Google calls the "omnibox" because it does contextual searches of your history, favorites, and Google web searches, has gotten a bit of a facelift as well. The functionality is the same, but the presentation has changed. There are now little icons to let you know if a omnibox result is from the web, your history, or your bookmarks.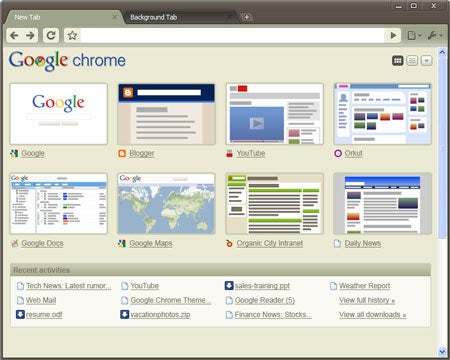 The Chrome team has taken a lead from the Gmail team and realized that not everyone wants to look at a plain white (or glass, or light blue) background. So the latest beta incorporates support for Themes. Looking through the Themes Gallery, it's clear that many of them are far too rich and colorful to be usable. They're downright distracting and hard to stare at for hours a day. Others, like Earthy, seem quite usable. Right now, it's less about the quality of the current themes than the ability to use them at all. The gallery will no doubt expand greatly over time. What Google really needs to do is release the specs necessary for people to create and upload their own themes.
Last but not least on the new features side of things is expanded support for HTML5, including video tag functionality and web workers. This is very much work-in-progress stuff, but it's good that work is being done and publicly tested.
So, what about performance? The latest stable release of Chrome is 2.0.172.39, and the new beta is 3.0.195.4. I compared these two on a Core i7 920 based PC running the release candidate of Windows 7.
The standard release scores 3737 in Google's own V8 Javascript benchmark suite, the new beta scores 4611, about a 23% increase. The standard release completes the SunSpider Javascript test in 632.2ms, the new beta in 509.8ms. That's roughly 20% faster. So, while I didn't see the 30% performance improvement Google promises on its blog, it certainly is quite a bit faster. Of course, your mileage may vary – there may be more of a speed boost for those without such high-end CPUs.
Regardless, Chrome is shaping up to be a very impressive, and very usable, browser. Give the new beta a try and let us know what you think in the comments below.