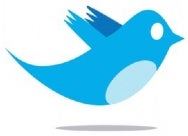 Household appliances are getting vocal on Twitter due to geeky DIY hardware experiments.
The power of the social networking site is being harnessed to give common household objects the ability to send and recieve tweets. A growing interest in home automation has already resulted in a tweeting toaster, washing machine, and more, including an office chair with over 3,000 followers that can embarrisngly detect flatulence.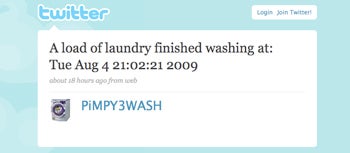 All of this is made possible with just a spare $100, a few hours of time and a few simple components, such as readily available microcontrollers like Arduino, a sensor and additional supporting software; try it yourself.
One highly innovative example of using Twitter in this way was carried out by Texas Instruments employee Matthew Morey, who took the concept one step further. His custom setup allows him not only to recieve data from his appliances but also interact directly with them. If Matthew wants to turn off his lights at the office all he has to do is simply send a tweet command such as: '@MattsOffice light off'.
Could these early experiments result in products having this technology built in? Only time will tell, but before the masses can start tweeting to their toaster, they will need to discover the original appeal that the site can offer.
[via Wired Gadget Lab]
Follow GeekTech and Chris Brandrick on Twitter.