Lately Apple has been the piñata at a kids' party, getting battered around by a mob of overexcited pundits critical of the company's iPhone and its App Store policies. Bloggers have denounced Apple's authoritarian style, which they view as arrogant, anti-competitive, anti-consumer, heavy-handed, hypocritical, monopolistic, and, well, just plain rude.
Apple is getting too big for its britches, they say. Its legendary leader Steve Jobs, despite his brilliance, is a paranoid control freak, comment others. Indeed, Cupertino's rap sheet includes these recent anti-consumer offenses:
* Banning Google Voice from the iPhone App Store, an unpopular move that has caught the attention of the U.S. Federal Communications Commission (FCC).
* Preventing the Palm Pre from syncing with iTunes, a decision that's led to a cat-and-mouse game with Palm, which has reenabled iTunes syncing-for now.
* A controversial and confusing approval process for the App Store.
* Apple's hard-line stance on jailbroken iPhones and subsequent claim unlocked phones could knock out transmission towers.
* Its exclusive deal with AT&T, the iPhone's sole carrier in the U.S.
Has the company gone over the edge? For an alternative take on the topic, we asked three respected tech analysts and an iPhone software developer for their thoughts on the Apple brouhaha. Their consensus: Chill out-Apple isn't the monster it's made out to be.
App Store Nazis?
We get it that Apple wants to keep its App Store family-friendly, but lately the company seems a bit overzealous and inconsistent in its efforts to rid the iPhone ecosystem of naughty apps. Does Apple need to lighten up?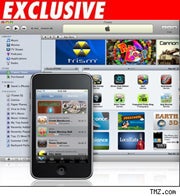 IDC consumer senior analyst Danielle Levitas, who calls herself a "technology pragmatist," says there's a method to Apple's app-banning madness. "They're trying to keep their image from getting too wild and out there, because that just opens the door to what comes next," she says, adding that Apple wants a product that appeals to families.
"You want to know that your child's mobile experience is-at least from the standpoint of applications-not going to get them into too much trouble. It ultimately comes down to wanting as broad an audience as possible. And now that (Apple) has a $99 iPhone, I think they have to tread that line carefully" because the inexpensive handsets should reach a wider audience, Levitas says.
Creative Strategies president Tim Bajarin, a tech industry consultant and analyst who's followed Apple for nearly three decades, agrees that a porn-free App Store is simply smart business. "I have two grandchildren who use iPods and iPod Touches when they're around us. And the idea of them having full access to any content on an iPhone, including X-rated stuff, isn't something that I as a grandfather cherish," he says.
"Apple has already made some concessions in that we've now got 17+ ratings on stuff," Bajarin adds.
"But beyond that, I'm not too sure I want a lot of other content on there that would be highly questionable."
Messy Approval Process?
What about the gripe that Apple's inconsistent App Store guidelines are causing big headaches for software developers?
Overblown, says Michael Gartenberg, vice president of strategy and analyst at Interpret, a market research firm. "You have to look at the overall track record: 55,000-plus applications have been approved in the App Store, and perhaps two dozen applications had problems getting through the system. An even small number have either been outright rejected or been removed.
"At the end of the day, you can't really say there's a huge issue here, because there isn't. The vast majority of application developers seem to have no problem getting their stuff through the process," Gartenberg says.
That majority includes Pete Tenereillo, founder and CEO of Trapster, a software firm that writes speed trap-detection apps for the iPhone and other mobile devices. Tenereillo says that Apple's approval process for App Store apps often varies, taking as little as 3 days to as long as 3-and-a-half weeks. "I don't have any qualms with Apple about how fast they're doing it. I imagine if they could (approve apps) more quickly, they would. But they probably just have too much to do," he says.
Levitas concurs that the App Store controversies are overblown: "What developers have claimed that they're running away from the platform because of what's happened? And what consumers are now saying they're not going to buy Apple products because of this?"
Google Voice Rejection
Apple has also taken a lot of heat for banning the Google Voice mobile software program from the App Store. A big deal?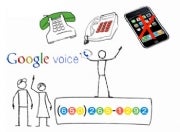 "The rejection that people have been talking about the most is Google Voice," Gartenberg says. "But for most consumers, it's a non-issue. If you ask most consumers what Google Voice is, they wouldn't know. A bigger question is, 'What's Google Voice?'"
AT&T, not Apple, is largely responsible for the Google Voice rejection, suspects Levitas. AT&T's landline phone business is fading fast as consumers either switch to Internet phone service or go without any home phone at all. If Apple allows Google Voice in the App Store, AT&T's revenues could take another hit.
"AT&T, if they see a dramatic shift toward Google Voice, could have (more customers) looking for data plans and not wanting any sort of telephony service," says Levitas. "I feel like Apple's gotten so much out of the deal with AT&T that this was a very logical concession. It was probably an agreement they had some time ago, about the types of apps that would be potentially rejected."
In short, blame Ma Bell: "I put this on AT&T more than Apple," Levitas adds.
Palm Pre iTunes Ban
Yet another recent controversy is Apple's move to block the Palm Pre from syncing with iTunes. More bad behavior on Apple's part-or is Cupertino simply misunderstood?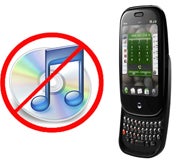 "One thing about Apple, when you follow them over the years like I have, is that they really do guard the ease-of-use experience faithfully," says Bajarin, who points out that Apple clearly designed iTunes to work with the iPod and iPhone, not third-party hardware.
"The ease-of-use works within the Apple ecosystem. As soon as you go outside of that, you really do start making things much more difficult for the mainstream consumer," he says.
For Gartenberg, the Pre ban is much ado about nothing. "I'm not sure what the issue is. The fact that Apple is not making it easy for developers to play into their ecosystem isn't really shocking or surprising. The integration between the iPhone, iPod, and iTunes is one of Apple's biggest differentiators. That hasn't stopped vendors from being able to tap into the system."
Levitas, however, thinks Apple screwed up by banning the Pre. "I thought it was kind of a low blow. It made them look a little more desperate than they needed to-because they're not desperate. Are they really afraid of the Palm Pre stealing their spotlight anytime soon?"
Control Freak? Yes
Apple may be a control freak, but it's no monopoly.
"At the end of the day, (Apple) isn't the government," says Levitas. "This isn't a utility that-unlike a telco or cable company-has minimal competition. There are alternatives. Their authoritarian attitude has allowed them to have so much more control, which can be a negative for those who want a highly customized experience, or really a flexible experience. But that control also gives (consumers) a cohesive, consistent quality experience."
"It's hard to defend Apple (because) that they tend to want to control things," Bajarin says. "But at the same time, if you actually understand their philosophy, the control has to do with controlling the ease-of-use of the Apple experience.
We asked Apple to comment, but notoriously private company declined. Some things never change.
Contact Jeff Bertolucci via Twitter (@jbertolucci ) or at jbertolucci.blogspot.com .