If you own a Wii 4-Dock Battery Recharge Station, unplug it now. If you don't, you may feel the burn—and not the good kind after a Wii Fit workout. The U.S. Consumer Product Safety Commission has announced a voluntary recall of these recharging stations for Nintendo's popular game console. Here are the facts:
What exactly is being recalled?
The Psyclone Essentials and React Wii™ 4-Dock Battery Recharge Stations, which are distributed by Griffin International Cos., Inc., of Minneapolis, Minn. The Psyclone Essentials brand was sold at Amazon.com, Target, and Toys R Us; React was sold at Best Buy. Both cost about $50 and were available from January 2008 through July 2009.
About 220,000 units are being recalled. The device is a white docking station with four recharging stations and a rechargeable battery pack. Here's a photo: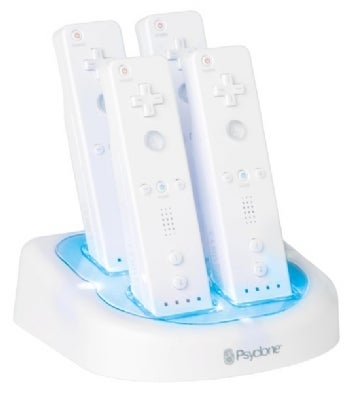 What's wrong with the recharger?
The battery pack can overheat and poses a burn or fire hazard to users. According to the CPSC, Griffin International has received six reports of overheating, two of which resulted in minor hand burns.
I have a Wii battery recharging station. How do I know if mine is affected?
Look for the brand names "Psyclone" or "React" on the front of the product. To be extra sure, turn the product over. If you see the model numbers PSE6501 (Psyclone) or RT530 (React), you recharger should go back.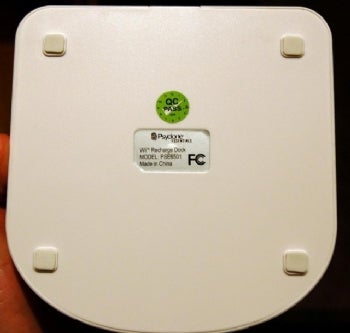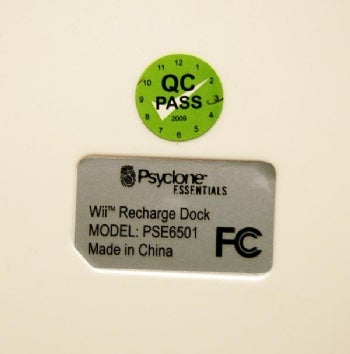 Looks like I have a faulty recharger. What should I do?
Stop using the recharging station immediately and contact Griffin International for information on how to return the product and receive a free replacement. You can either:
Call Griffin toll free at 888-344-4702 from 9 a.m. to 5 p.m. CT Monday-Friday
Email productsafety@psyclonegamer.com
Visit this site: www.psyclonegamer.com/Wii4Dock
To report Wii 4-Dock Battery Recharge Station injuries or incidents, contact the CPSC.