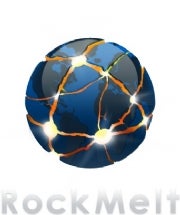 The browser wars have gotten livelier with new entries and updates, with Google Chrome, Mozilla Firefox, Microsoft Internet Explorer, Opera, and Apple's Safari all scrambling for attention. But a warrior from the first browser war is apparently gearing up for battle once more. Netscape founder-turned-investor Marc Andreessen is backing a new company, Rockmelt, that is developing a next-generation Web browser, according to the New York Times.
Like Google's approach with its Chrome browser, Rockmelt is optimizing the Web browser for the current demands of the Internet, such as running Web-based applications or Web apps.
"There are all kinds of things that you would do differently [today] if you are building a browser from scratch," Andreessen told the New York Times earlier this year. Rockmelt was founded by Eric Vishria and Tim Howes, both of whom were executives at Opsware, a company co-founded by Andreessen and sold to Hewlett-Packard in 2007.
Few details are available about how Rockmelt's browser is different. The Times reports one interesting tidbit: Rockmelt's Website reportedly posted a privacy policy, since removed, that mentioned some sort of Facebook integration. The policy said you could "use a Facebook ID to log into RockMelt." It's not clear what this means, but I wonder if Rockmelt plans to store your Facebook credentials as an automatic login feature for Facebook Connect-enabled Web sites. Andreessen, it should be noted, serves on Facebook's board, but the Times says Rockmelt and Facebook are not working together on the Web browser.

Netscape is widely credited as the browser that helped popularize the Web during the early to mid-90s. In response to Netscape's popularity, Microsoft developed Internet Explorer and has bundled IE with copies of Microsoft Windows ever since (a practice that is now under scrutiny in Europe).

Netscape and Microsoft quickly developed a rivalry known as the first browser war. Microsoft ultimately won that battle, which effectively ended with Netscape being sold off to AOL and Internet Explorer becoming the dominant Web browser worldwide. Netscape then languished under AOL, before it was eventually spun off into an open-source project that led to the development of the popular and innovative Web browser Mozilla Firefox.

Considering that most browsers today can claim only marginal popularity, breaking into the Web browser market may be difficult for Rockmelt. In fact, Mozilla Firefox is really the only threat to Internet Explorer's still impressive dominance. The latest numbers from metrics firm Net Applications gives IE 68 percent of the worldwide browser market, with Firefox coming in a distant second at just under 23 percent. Other well-known browsers, including Chrome, Opera, and Safari, combine to make up less than 9 percent of the remaining browser market.
Rockmelt likely has a difficult fight ahead, but it's always interesting to try new browsers and Andreessen's endorsement will no doubt draw some interest to Rockmelt's entry. The new Web browser is in only early stages of development, but to keep tabs on Rockmelt you can sign up for e-mail updates at the company's Website.