With so many Apple Tablet rumors flying around, some of them conflicting, there's obviously a lot of dreamers out there. Fortunately, some Apple Tablet dreamers have a knack for graphic design, providing plenty of takes on what the fabled Apple tablet touch screen computer or mobile device might look like.
Here are ten of our favorites. Click on images for larger view.
The iPhone 4G by Orgut Cayli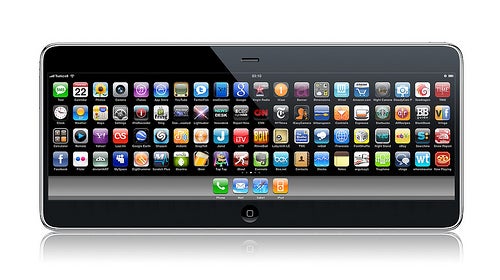 Though it's branded with the iPhone name, Orgut Cayli's design is tablet in spirit, with an 80GB or 120GB hard drive, a 1540-by-480-pixel resolution screen, and an 8-megapixel camera. You can tell this one's old, because the designer's still dreaming of copy and paste as a feature.
The Mac Tablet by Isamu Sanada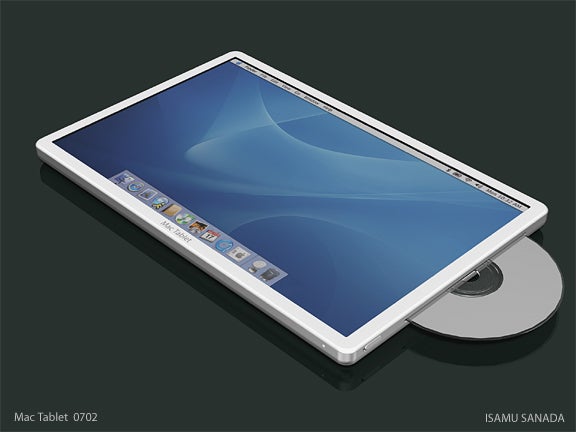 This is basically what you'd get if you cut the legs off an iMac and threw away the keyboard. I like the disc drive on the side, as if optical media will still be relevant when this thing comes along.
MacBook Plus Tablet by Glenn Derene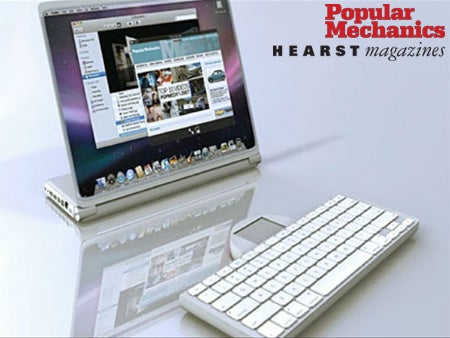 Popular Mechanics had Glenn Derene dream up this design, which is essentially a modular MacBook. The keyboard slides away, leaving the rest of the base to prop the tablet upright.
"Yet Another Fake Tablet" by Max Vinegar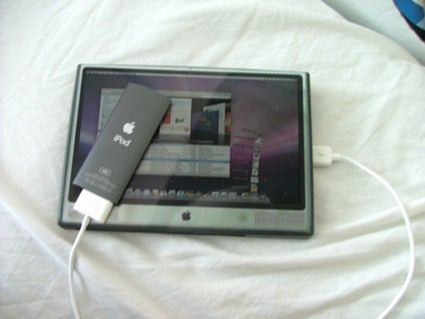 This tablet, dreamed up and sent mysteriously to TUAW, isn't that special, but I like the idea of Apple choosing charcoal gray as the next "in" color. Connectivity with the iPod is a nice touch, as it implies the tablet is more computer than mobile gadget.
The Apple NetBook by MacFormat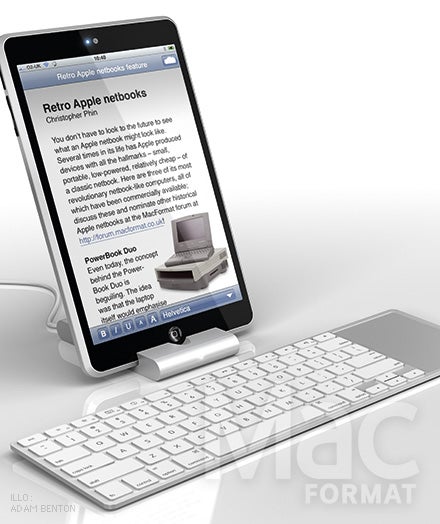 The actual tablet on the Apple NetBook, illustrated by Adam Benton, looks like many others. It's the dock that piques the interest. Not only does it charge the device, but it suggests a time when computers function best in portrait mode.
MacBook Touch by Tommaso Gecchelin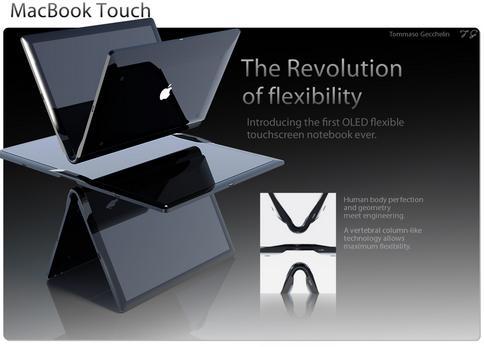 A gallery of tablet concepts wouldn't be complete without a folding dual touch screen concept. Tommaso Gecchelin wins extra points for going all-out on the ad copy. It's good to know that the 13-inch tablet has iSpine technology for maximum flexibility.
MacTab by Yann Le Corroler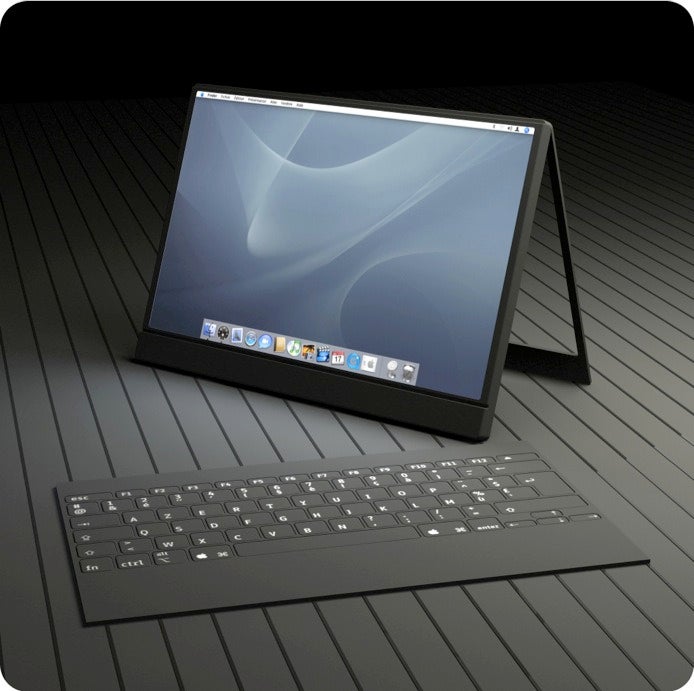 Simplicity is king in Yann Le Corroler's MacTab. All it takes is a thin backing frame to hold the computer upright, and I'm assuming the ultrathin keyboard can be attached for maximum portability.
MacTouch by TechnoMinds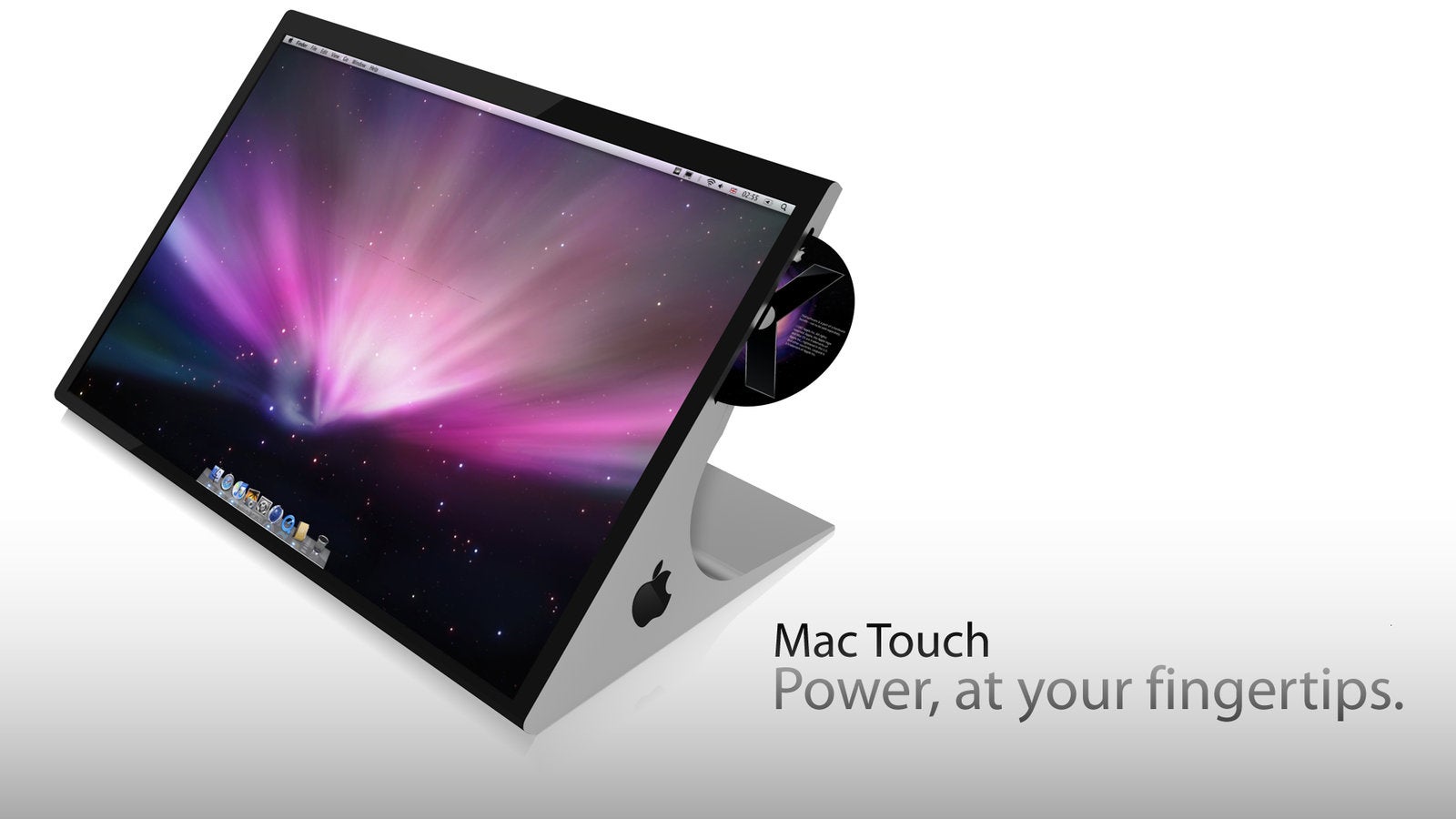 The TechnoMinds at DeviantArt have envisioned a concept that will surely induce mass carpal tunnel syndrome (if that hasn't already happened). I imagine this computer will sit at the edge of your desk, providing a nice amount of neck strain, too.
LMac Touch by Mayyen Chan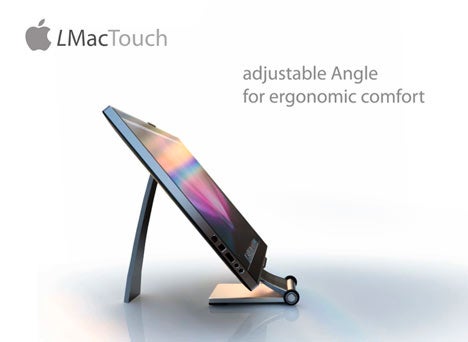 If tablets take off, the battle that follows will no doubt be over who can make the best stand. Mayyen Chen's attempt combines a picture frame stand and a hinged platform for adjusting the angle. There's a wheel for moving the whole thing around, so I guess the tablet isn't very lightweight.
Apple Tablet by MacLife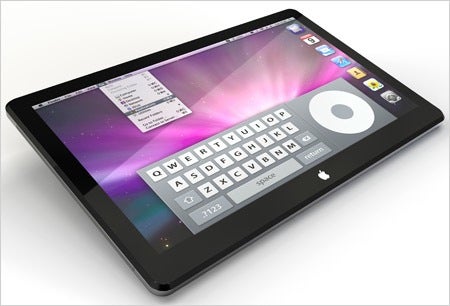 Admit it, you've seen this one everywhere. That was MacLife, in one of the site's renderings. Of course, this is exactly what the real Apple tablet will look like, size, interface, and all. On this, there can be no debate.