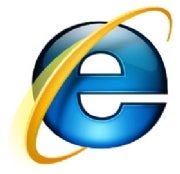 According to a recent independent study, Microsoft's Internet Explorer 8 has been found to be the most secure browser currently available.
The study was conducted by US based security research company NSS Labs, and included testing for Google's Chrome, Firefox 3, the beta of Opera 10, Safari 4, and Internet Explorer 8.
Microsoft have been keen to stress the security features that its latest browser possesses, and this new report reveals that the software excels in blocking various phishing and malware attacks.
NSS Labs' study detailed that "Internet Explorer 8 and Firefox 3 were the most consistent in the high level of protection they offered", with Apple's Safari 4 performing the poorest in every test.
Interestingly Microsoft funded the entire report, casting doubt over the findings' legitimacy. NSS Labs did respond on the topic of sponsorship, stating that in order to carry out projects such as these, monetary support was required, and that they "invited Google, Mozilla, Apple and Opera to participate" but none of which responded.
And even if Internet Explorer is as safe as this report suggests, it still has some way to come before it's as fast as it's rivals.
[Via The Next Web]
Follow Chris Brandrick and GeekTech on Twitter.