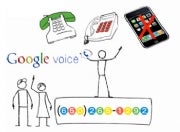 It was a busy Friday with Apple, AT&T, and Google all responding to the Federal Communications Commission's inquiry sparked by the (apparent) rejection of the Google Voice app for iPhone. In case you headed out of town late Friday when the news broke, here's a recap of what happened.
Apple, AT&T, and Google answered the FCC's questions regarding what really happened to the Google Voice application
for the iPhone. There has been a lot of speculation about what really went on with Google Voice, and curiously enough, the answers from Apple, AT&T, and Google are not particularly clear either.
Basically, Apple, AT&T, and Google are in denial — none of the three companies are taking responsibility for the Google Voice for iPhone app rejection. The three lengthy statements can be found here (Apple, Google, AT&T), but for a breakdown of the letters, and some interesting reactions, read on.
What AT&T Said:
Although many thought that AT&T was at the root of the Google Voice rejection, the carrier dismissed the accusations on Friday. AT&T said it "had no role in any decision by Apple to not accept the Google Voice application for inc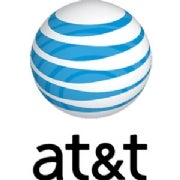 lusion in the Apple App Store. AT&T was not asked about the matter by Apple at any time, nor did we offer any view one way or the other."
AT&T washed its hands off the problem by saying that any Google Voice service can be accessed through the Internet from a device's browser, including the iPhone. But as suspected, Apple has put the blame on AT&T when it comes to crippling applications such as Skype and SlingPlayer for iPhone, which cannot use the carrier's 3G network.
AT&T admitted in its statement that that it has an agreement with Apple to block VoiP apps from using its cellular networks, so the applications can function only via Wi-Fi. The agreement between the companies, though, does not include jailbroken iPhones running VoIP software, for which Apple is not taking responsability.
What Google Said:
Google's letter to the FCC wasn't very revealing, either. Most of the statement was redacted at Google's request, but Google's letter said pretty muc
h the same thing as AT&T's, claiming the company had nothing to do with the rejection. The reasons Apple gave Google for rejection are redacted from the letter.
However, USA Today accused Google of hypocrisy, noting that Google tried to block a full-featured version of Skype for the Android platform. Currently, Skype for Android is basically a crippled application that makes cheap/free calls using a customer's call time included in the contract, rather than using data networks.
Google rejected the accusation, claiming that the first generation of Android did not support full-fetured VoIP application due to technology limitations. The company said the problem should be fixed in subsequent versions of Android, and developers can now build such applications.
What Apple Said:
Apple's response is, softly put, puzzling. The company says it did not reject the Google Voice for iPhone app, just only that it has not yet approved it. Instead, Apple says it continues to study Google Voice for iPhone, because "it appears to alter the
iPhone's distinctive user experience by replacing the iPhone's core mobile telephone functionality and Apple user interface with its own user interface […]". The other rejected third-party Google Voice clients (GV Dialer, GV Mobile, and VoiceCentral) are in the same category, Apple says.
Apple lobbed the ball to Google, noting: "Google is of course free to provide Google Voice on the iPhone as a web application through Apple's Safari browser, just as they do for desktop PCs, or to provide its "Google-branded" user experience on other phones, including Android-based phones, and let consumers make their choices."
The Cupertino company also engaged in fear-mongering, claiming the iPhone's contacts database is transferred to Google's servers and that Apple has not received reassurances from Google that this is safe for iPhone users.
Reactions are Mixed
The tech world was not short of reactions this weekend after the published statements from Apple, AT&T, and Google. Technologizer's Harry McCracken is still trusting Apple, and notes that "Apple is so obsessive about user interfac
es and its control thereof that I take it at its word that this is why it hasn't approved Google Voice."
Dissecting Apple's letter to the FCC, TechChrunch's Michael Arrington believes that, sometime soon, Apple will simply accept the Google Voice app. Arrington writes, "Apple will save face by simply asking Google to ensure that the App doesn't take over native phone, SMS and other functions, and doesn't sync the contacts to Google's servers."
Kevin Duerr, developer of rejected third-party Google Voice client Voice Central, says on the company's blog that Apple's "answers don't make sense. And, frankly, we are calling BS."
Still, Daring Fireball's John Gruber crosses the Ts and dots the I's: "This is semantic hair-splitting on Apple's part, insofar as from an iPhone user's perspective, there is no difference between a rejected iPhone app and a not-published iPhone app. "
Note: When you purchase something after clicking links in our articles, we may earn a small commission. Read our affiliate link policy for more details.