It's conventional wisdom that teenagers are early adopters of tech innovations, including Web-based social networks like Facebook and MySpace. But that apparently isn't the case with micro-blogging site Twitter, which is largely shunned by the adolescent crowd.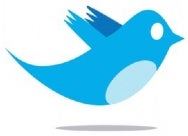 According to a New York Times article, teens would much rather text than tweet. The piece quotes 18-year-old Kristen Nagy, a New Jersey teen who calls Twitter "weird," and adds that she "doesn't feel like everyone needs to know what I'm doing every second of my life."
Just how uncool is Tweeting? According to ComScore, only 11 percent of Twitter users are aged 12 to 17, the Times reports.
So why aren't the kids down with Twitter? Perhaps because they don't want the authority figures in their lives — parents, teachers, and other downers — knowing what they're up to. Texting, by comparison, is an inherently private conversation between friends. It's the wireless equivalent of passing notes.
What about Facebook? OK, teens may have to (reluctantly) friend their parents there, but at least they belong to a semi-private community of their choosing. Besides, Facebook offers a lot of fun stuff — quizzes, photos, and so on — that boring Twitter doesn't.
Tweets Too Public?
Twitter exposes your thoughts to the online universe; a simple Google search reveals them. Of course, Twitter users could always lock down their tweets, making them available to a select, invitation-only group. But many teens may not know that. Or if they do, they may decide that locked Tweets aren't worth the trouble.
Also, as the Times points out, teens' lives tend to revolve around their friends. Like a high school outcast, Twitter just doesn't fit in. It's rapidly evolving into a service where professionals market themselves and their services and products to complete strangers. That sort of social marketing just doesn't appeal to kids.
The fact that Twitter's explosive growth is being driven by an older demographic isn't exactly news. In April, ComScore reported the average age for Tweeters was in the 25-to-54 range, with the 45-plus crowd representing the biggest slice of the user pie.