You're going out for a few drinks before dinner. You have the bar's address but you've never been in the neighborhood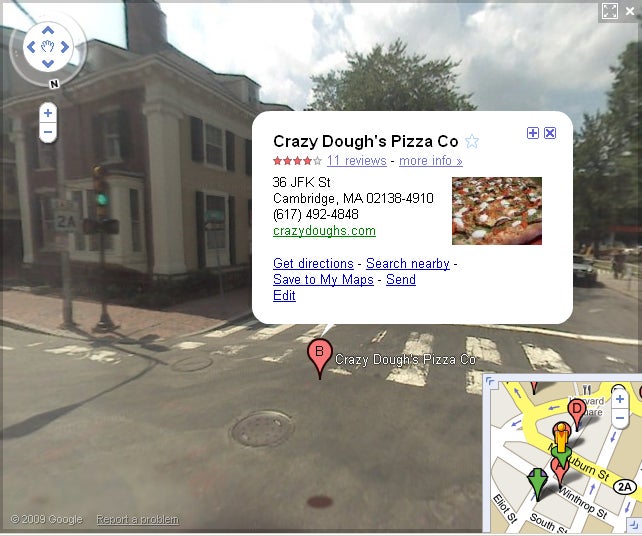 . What does the place look like? The Street View feature in Google Maps is always a helpful method of scoping out a business's façade. But sometimes the image is dark and blurry and you're not quite sure what you're looking at. An update to Google Street View drops an informational pin on the location, exactly like the one seen in the birds-eye view, making it easie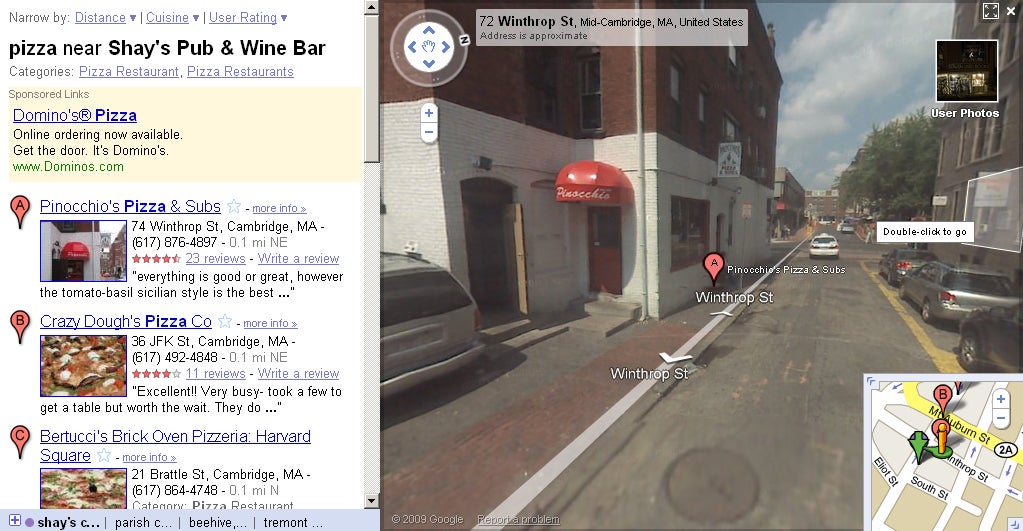 r to know where you're headed.
Now let's say after you're good and sauced you want to grab some pizza. Simply click on the "search nearby" link and enter "pizza." Google pulls you out of the street view to show the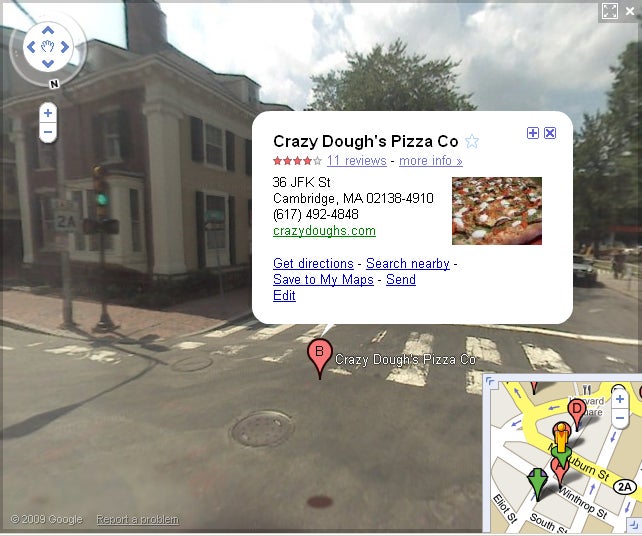 closest places to grab a slice.
Clicking on these results brings you back to the street view and also holds your original location so you know how far your pepperoni and mushroom pie is from where you whet your appetite. (Click on the screen caps to enlarge them.)
The YouTube video showing how the new features work makes it appear as though Google knows where to pinpoint every business, but when I tried it out on several different Boston locations, Google told me the establishment was in the middle of the street. Maybe Boston is improperly mapped-out, but stopping in a crosswalk and expecting a meal isn't exactly helpful.
]