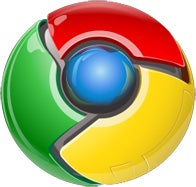 Microsoft must be red with anger: Sony will forgo the tried-and-true route of using Microsoft's Internet Explorer as the default browser on its Vaio laptops, and will instead make Google's Chrome browser number one.
Sony started installing Chrome on North American PCs back in May, as part of a test run with Google's browser. Now, the test run has been completed and all of Sony's Vaio-brand PCs will feature Chrome as the default browser. All Vaios still come with both Chrome and Internet Explorer installed, though. "Our decision to carry Chrome is based not only on the browser's quality and functions, but also on our relationship with Google," a Sony spokesman told the Wall Street Journal.
The Sony-Google deal is a big one. A preinstalled version of Chrome could mean a massive surge in browser market share for Google, which has struggled with less than 3 percent against Internet Explorer (67.7 percent), Firefox (22.5 percent) and Safari (4.1 percent). Vaio PCs are among the best-selling laptops according to Amazon, which could spread Chrome's influence.
Teaming with such a massive electronics giant could also herald more lucrative deals in the future. Due to the perceived strength of the Sony-Google relationship, it's not farfetched to imagine a day when the Google Chrome OS lands on Sony-brand machines. Chrome OS was designed primarily for netbooks, and with netbook popularity surging, Google's logo could soon become ubiquitous and unavoidable.
I'm also guessing that once Chrome OS is released, Google will — if it hasn't already — craft a bigger, stronger version meant for laptops and desktops that will give Microsoft Windows and Apple OS X nightmares.
On a symbolic level, Sony's decision to move in with Google is a profound gesture towards open source. It's one step away from a Microsoft-dominated electronics market and one step closer to true consumer choice.