While it seems like everyone's trying to duplicate the iPhone's smooth and fun user experience, you've got to give Microsoft credit for hyping Windows Mobile 6.5 as a totally unexciting workhorse.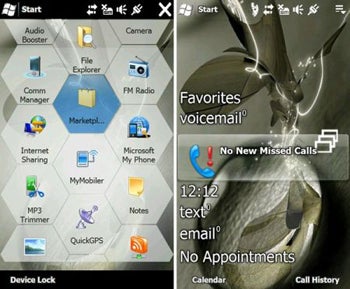 That's not a knock on Microsoft's mobile operating system, which is due out on October 6. WinMo loyalists praise the OS for its customization options and ability to mix work and play. It's just that, reading the latest press release for Windows Mobile 6.5, I kind of wanted to go back to bed.
You know it's bad when, after the formalities of the announcement — release date, obligatory corporate quote, list of partners — the first new feature Microsoft mentions is a "redesigned Internet Explorer Mobile browser." So, we're supposed to get excited that Microsoft fixed whatever was wrong with the old browser, instead of adding something new and cool?
The announcement then moves right along to Outlook, which provides "a familiar, consistent e-mail experience across the PC, phone and browser." I don't even know what that means, as I can't recall when e-mail was unfamiliar and inconsistent. Then, there's the inclusion of document editing with Windows Office Mobile. Like I said, that's great for productivity, but is there anything more boring than writing a Word document on your phone?
The list goes on. My Phone lets you automatically sync and back up data to a PC — a valuable service, but not sexy at all. And seriously, when Microsoft gets to Windows Marketplace for Mobile, the only feature mentioned is an "easy return policy" that "lets customers buy with confidence." Great message: You don't have to worry about buying junk from our app store, because you can always send it back.
Finally, at the bottom of this press release, we get to the meat of what Windows Mobile 6.5 has to offer: a customizable interface that lets users make WinMo their own. This should be the identity Microsoft embraces for its new mobile operating system, especially because the lack of multitouch support limits how sexy 6.5 can be. Instead, Microsoft merely wants you to know that Windows Mobile 6.5 is bland, but functional.