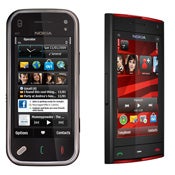 Nokia introduced on Wednesday two new touchscreen smartphones that aim to spice up your mobile life. The new N97 Mini and the X6 feature tight integration with Facebook and improved specs over their predecessors.
During the Nokia World conference in Stuttgart, Germany, Nokia presented two new touchscreen phones that will make your Twitter-using friends jealous. Both the N97 Mini and the X6 will ship in the fourth quarter, so read on to find out what to expect out of the two phones.
Nokia N97 Mini
The N97 Mini is the follow-up of Nokia's current flagship device, the N97, only in a smaller form. Featuring a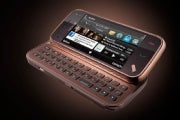 3.2-inch, 16:9 aspect ratio display, the 3G-enabled N97 Mini rocks a full kick-out QWERTY keyboard and a 5-megapixel camera with dual LED flash.
Around 0.3 inch smaller than the N97, the N97 Mini packs WiFi, Bluetooth 2.0 with A2DP, and a GPS receiver next to the now standard 3.5mm headphone plug. Unlike its bigger sibling, the N97 comes with only 8GB of built-in storage (32GB on the N97) that can be expanded with another 16GB via microSD cards.
But the new selling point of the new N97Mini is what Nokia calls Lifecasting. The Finnish company partnered with Facebook, and the new phone can now share to Facebook your location, together with your status, directly from the N97 Mini's homescreen.
The Nokia N97 Mini is due out in October and will cost around $640 unlocked, and hopefully less if AT&T or T-Mobile decide to subsidize the phone. Also, for a quick look at how the Facebook location and status sharing work on the N97 Mini, check out the video below.
Nokia X6
The new X6 is Nokia's 5800 model follow-up, a music-centric device, hence the 32GB on built-in storage. The 5800 camera got an upgrade as well on the X6, up to 5-megapixel with dual LED flash, now on the par with the N97 Mini.
The Nokia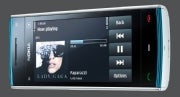 X6 handles connectivity well, with WiFi, Bluetooth 2.0, and A-GPS, plus a 3.5mm headphone jack. The X6 integrates with Facebook as well, bringing a Facebook widget and 20 of your friends' activity on the homescreen.
The Nokia X6 will cost also around $640 unlocked, due out in the fourth quarter. Nokia will introduce a Comes With Music version of the X6 as well, but only in selected countries. Nokia announced on Monday that it is delaying the lunch of the Comes With Music service in the U.S. until 2010.
Note: Nokia said that N97 users would benefit of the new Lifecasting feature as well via the company's Beta Labs.