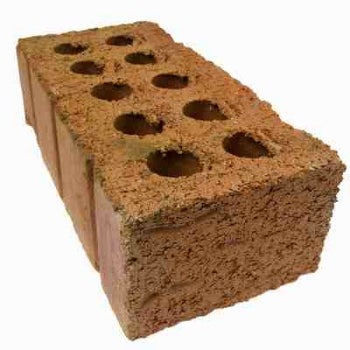 A new study on game console reliability confirms the popular attitude that Microsoft's Xbox 360 is the least reliable of the current crop of set top systems. According to SquareTrade, Nintendo's Wii is nine times more reliable than Microsoft's Xbox, and four times more than Sony's PlayStation 3. The study scrutinized failure rates for over 16,000 new game consoles covered by its standalone supplementary insurance plans.
In the first two years of ownership, SquareTrade found that 2.7 percent of Wii owners reported a system failure, compared with 23.7 percent of Xbox 360 owners and 10 percent of PS3 owners. Slightly more than half of all Xbox 360 failures were "red ring of death" related, while the remaining 11.7% were "other" failures. The good news for Xbox 360 owners? RROD failures appear to (finally) be in decline in 2009.
There's a caveat: SquareTrade says it believes Microsoft's warranty policy (an excellent, commendably responsible policy, in my opinion) "may result in an underreporting of failures by Xbox 360 owners to SquareTrade, relative to the other consoles."
Because the RROD problem is so widely known to be covered by Microsoft's warranty, we believe that more customers bypass SquareTrade and reported failures directly to the Microsoft. In a survey of SquareTrade customers with Xbox 360s conducted by email, SquareTrade found that over half of our customers who experienced a RROD error reported their problem directly to Microsoft without contacting SquareTrade. Email survey respondents tend to be a self-selecting group, so the data should be used directionally rather than definitively, particularly because we did not survey PS3 and Wii owners with the same question. With that caveat in mind, applying the survey data to the analysis shows that the Xbox 360 failure rate could be as high as 35%.
The full report (links to PDF).
Update: A sharp-eyed reader correctly points out that SquareTrade seems to have inadvertently switched its Xbox 360 and PlayStation 3 numbers in the report's Figure 3. While this doesn't affect the failure rate data, which they gathered independent of Nielsen, it does alter the per-day failure rate percentiles slightly.
Fiddling with Nielsen's GamePlay numbers, SquareTrade's corrected numbers show the Xbox 360 beating both the PS3 and Wii for minutes used per month at 19.85 hours–slightly ahead of the PS3's 17.55, and more than double the Wii's 8.6.
Given those numbers, the Xbox 360's chance of failure per day is 1.19 percent (23.7% failure rate divided by 19.9 days used per month), compared with 0.57 percent for the PS3 (10.0% failure rate divided by 17.6 days used per month) and just 0.31 percent for the Wii.
I've had three Xbox 360 failures, all RROD-related. The last fizzle happened over two years ago. My current workhorse is an original 2005 model, probably refurbished. Without invoking my press credentials, I've been able to get all three systems repaired–pickup to return delivery–in less than a week's time. My experience has thus been pretty good. I've heard from others who can't claim as much.
Who's SquareTrade? A Better Business Bureau accredited warranty seller, who presumably have a vested interest in gauging their coverage and claim risk. They sell three-year warranties on electronic items purchased through retailers or off auction, new or refurbished. Curiously, their insurance premiums are identical per game system: $45, for instance, whether you're pricing a brand new $300 Xbox 360, or a Nintendo Wii intentionally overpriced at same. Premiums derive from coverage range, in other words, and don't seem indexed off reliability projections.
We reported on SquareTrade's initial survey back in February 2008. At that point, the numbers suggested retailer estimates of the Xbox 360's "33 percent failure rates" due to RROD were high.
Follow me on Twitter @game_on.