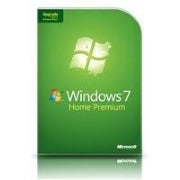 In a bid to make up for past blunders, Microsoft is allowing information technology professionals, and pretty much anyone else, to download a free, 90-day trial of Windows 7 Enterprise edition. Many IT pros already have Windows 7 to test the new OS for application, hardware, and deployment compatibility, even though the new operating system will not be officially released until October 22. But some IT departments may not have access to the OS through Microsoft's typical distribution channels, so Redmond is offering a limited 90-day trial to these customers.
Microsoft warns that the trial is for IT pros only, and does not recommend regular consumers tinker with the enterprise version. But Microsoft makes almost no effort to verify that only IT pros are downloading the test version, meaning virtually anyone can get their hands on the Windows 7 trial.
Microsoft does try to be a little bit tricky by asking you to fill out a short survey before downloading. One of the survey questions asks you what your profession is, and supplies choices like IT manager, IT pro, Student, Tech Enthusiast and Consumer. If you choose to be honest and admit you're just an enthusiast or a student, Microsoft won't let you near the Windows 7 download. To get the Windows 7 download you have to say you're an IT pro, but luckily you don't have to prove it.

Why would Microsoft want to be so generous by offering another free Windows 7 trial? The reasoning seems clear enough to me: convince as many Windows Vista and XP users to upgrade to the new OS. Although its shortcomings may have been overblown, Vista is largely considered to be a colossal failure. Frustrations with endless security warnings, revised system layouts, and incompatibility issues caused Vista to get a bad rap right from the start. Meanwhile, some home and corporate users were reluctant to let go of XP and adopted a wait-and-see approach to Vista's development. Since Vista didn't work out, Microsoft needs to convince XP users to give up the aging OS for Windows 7 before XP extended support is dropped in 2014.
To avoid a repeat of the Vista rollout, Microsoft is letting as many people as possible try out and get used to Windows 7. After all, the more people who try out Windows 7, the more likely they may be to drop their current version of Windows for the new OS.
But free trials are only one part of Microsoft's Windows 7 blitz. The company offered significant discounts for upgrades to Windows 7 Home Premium and Professional earlier this year, and on Tuesday, Microsoft announced it would offer another discount until February 28, 2009 for upgrades to Windows 7 Professional.
Microsoft says the Windows 7 Enterprise free trial will only be available while supplies last, and all trial copies must be activated within ten days after downloading.