Sony Ericsson's new Xperia X2 smartphone will run Windows Mobile 6.5 when it ships in the fourth quarter, it said on Wednesday.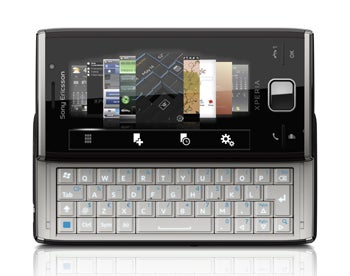 The phone will have a 3.2-inch screen, an 8.1-megapixel camera with a photo light and a QWERTY keyboard that slides out from beneath the screen. Users can access the Internet using HSPA (High-Speed Packet Access) or Wi-Fi. It also has support for A-GPS (Assisted-GPS) and output to television. It is about the same size as its predecessor model, X1, but a little bit lighter.
Currently, Sony Ericsson either has or is working on devices based on three platforms: Symbian, Windows Mobile and Android, which is probably unsustainable in the long run, according to Ben Wood, analyst at CCS Insight. Instead the company has to make some choices, he said.
While some may have expected Sony Ericsson to unveil an Android device at the IFA consumer electronics show, Wood was not among them. Sony Ericsson has made it clear that it is still working on Android, and won't release a phone until next year, he said.
The Xperia X2 will use the same panels as the X1 to navigate and launch applications from the start page. Users can pick between 14 panels, including Skype, YouTube and Windows Live.
The company did not provide information about what the Xperia X2 will cost or in what markets it will be available.